Molina CEO, CFO Shown The Door Amid Dismal Financial Performance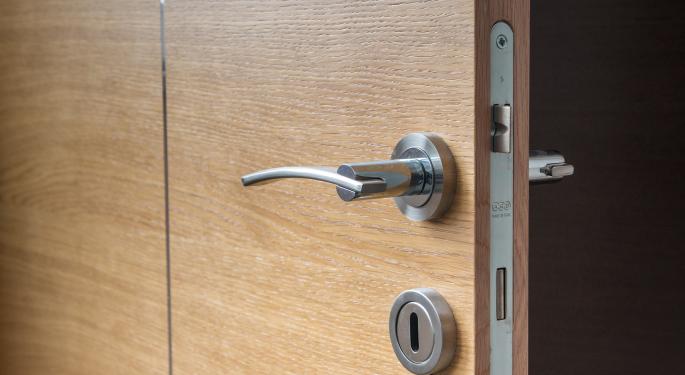 Molina Healthcare, Inc. (NYSE: MOH) shares spiked in mid-afternoon trading following an announcement from the company that its CEO and chief financial officer are being fired.
Founding Family Ousted
The Medicaid managed care insurer said its CEO Mario Molina would be replaced on an interim basis by Joseph White, its chief accounting officer. Additionally, CFO John Molina is also being replaced by White.
Both Molinas are the sons of the founder David Molina and have been with the company for more two decades since their father's death.
The uncertainty surrounding the Affordable Care Act has hurt healthcare companies in recent times. Molina recently said it would drop 650,000 to 700,000 members this year if the Trump administration does not make the cost-sharing subsidy payments for Obamacare individual insurance plans, broaching the possibility of leaving the program altogether in 2018.
Q1 Shortfall: The Trigger
The strong move comes as the health insurer pre-announced that it would report after the market close net income of $1.37 per share, including a $0.84 per share acquisition break-up fee. Excluding the one-time item, earnings would have been $0.53 per share, below the consensus estimate of $0.58 consensus.
The company clarified that its board will commence the search process for a permanent CEO.
One of the directors, Dale Wolf has been appointed as non-executive chairman of the board.
All the changes are effective immediately, the company said in the release.
"In light of the Company's disappointing financial performance, the Board has determined to change leadership in order to drive profitability through operational improvements. These changes represent targeted and deliberate actions to enhance the Company's focus and improve its competitive position within the healthcare industry," Wolf said, explaining the actions.
"With the industry in dynamic transition, the Board believes that now is the right time to bring in new leadership to capitalize on Molina's strong franchise and the opportunities we see for sustained growth."
Meanwhile, the company said both the Molinas would continue to serve as directors on the board, with Mario Molina remaining a candidate for re-election as director at the company's upcoming general meeting.
Annual Meeting Postponed
The company also said its board has approved the adjournment of the annual meeting, previously scheduled for May 3 to May 10, 2017, at 10 a.m. Pacific Time. The change in schedule was to allow shareholders digest the management shakeup and the additional information that will be included in a Form 8-K and a proxy supplement to be filed by the company and to change their votes if desired.
At the time of writing, Molina shares were surging up 14.80 percent to $58.25.
Related Links:
How Pharmacy Benefit Managers Add To The Cost Of Your Prescription
Headline Risk Haunts PBMs As Drug Pricing Debate Intensifies
View Comments and Join the Discussion!
Posted-In: Affordable Care Act Dale Wolf David Molina Donald Trump John MolinaNews Management Movers Best of Benzinga