Here's Why Amazon And Wal-Mart's Price War Is Bad News For Major Brands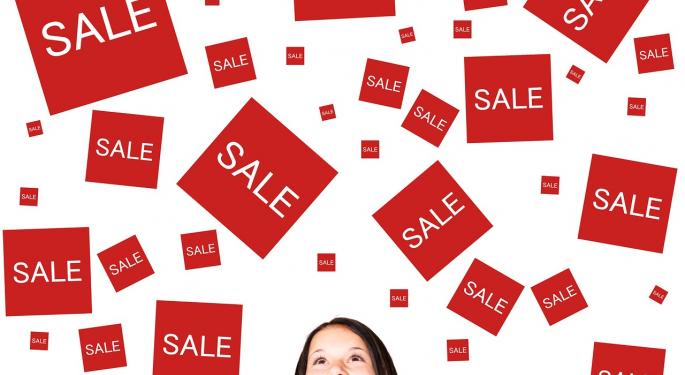 Reports surfaced this week that Amazon.com, Inc. (NASDAQ: AMZN) is trying win over executives from packaged food companies to sell their products directly to customers instead of going through a retail middle-man, like Wal-Mart Stores Inc (NYSE: WMT).
As Amazon is looking to grow its food business, Wal-Mart and other retailers could be forced to take action to maintain its share, including lowering their price. But according to a Recode report, a looming price war between Amazon and Wal-Mart isn't good news for major brands.
In fact, Recode reported that Wal-Mart held a presentation with food executives last month for a "tough talk." Specifically, Wal-Mart has an objective of offering the lowest price on 80 percent of its sales but to reach this goal brands that sell through Wal-Mart may need to slash their wholesale price or find other ways to offer Wal-Mart a 15 percent rebate.
Recode noted that some brands may see their transactions lose money if it were to comply with Wal-Mart's objectives.
Wal-Mart Is Playing Hardball
Brands that agree to Wal-Mart's terms will see improved distribution and other benefits, but those that say no to the retailer behemoth face the threat of competing against Wal-Mart's own branded products.
And this is where Amazon comes in. The online retailer uses algorithms that match or beat prices from other websites and stores. In fact, Amazon is even willing to lose money on transactions and Wal-Mart knows this.
"When Walmart sees this, it freaks out on the supplier, industry executives say," the Recode report explained. "And it doesn't matter to Walmart that Amazon may not be getting the same wholesale price that retailers like Costco or other membership clubs receive. In other words, even if Amazon isn't profiting from its extremely low prices, Walmart is still demanding the same bulk-rate discount applied to individual items."
Related Links:
Chobani Overtakes Yoplait In The Yogurt Market
New York Replaces Kellogg School Breakfasts With Organic Startup Brand
View Comments and Join the Discussion!
Posted-In: brand names brandsNews Commodities Markets Movers Media Trading Ideas Best of Benzinga