Bloomberg Terminal Subscribers Declined For Just The Second Time Ever Last Year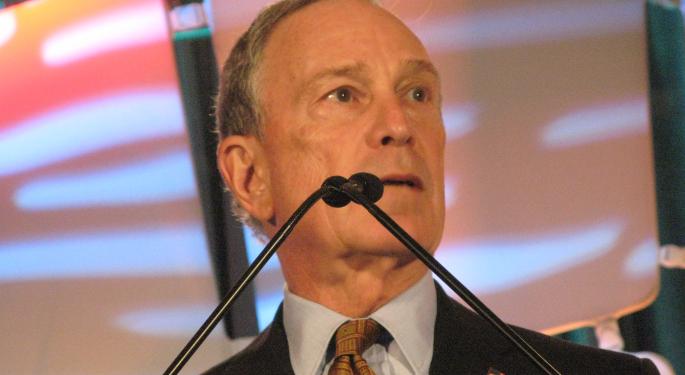 The Bloomberg Terminal, once considered to be the gold standard in financial data services, saw its user base shrink in 2016.
According to Finextra, data from Burton-Taylor found the financial data services market rose 3.45 percent in 2016 and reached $27.48 billion. Despite the rise in spending, the total number of users who work from a Bloomberg terminal shrank for just the second time in its 36-year history. The other year of decline was 2009.
The decline in Bloomberg's base shouldn't necessarily come as a surprise as various notable clients have been in talks with competing firms. For example, Bloomberg's second-biggest client, JPMorgan Chase & Co. (NYSE: JPM) was in talk with rival Thomson Reuters to supply up to 2,000 terminals which would have saved the bank up to $36 million in fees.
"The industry showed steady overall growth in 2016 and, in spite of rather pessimistic forecasts from market participants surveyed last year, performed surprisingly well in the Americas and Asia," Finextra quoted Douglas Taylor, founder & managing director of Burton-Taylor as saying. "Although Emea held the market back last year, MiFID II requirements and the tight regulatory environment should drive spend in all regions in 2017."
Winners And Losers In Financial Data
The decline has come as financial institutions and retail traders alike have sought to cut costs, leading to the rise of new research alternatives like Benzinga Pro.
Finextra noted Bloomberg still dominates the financial data market with a 33.4 percent market share, while Thomson Reuters ranked second with a 23.14 percent market share. S&P Global Market Intelligence was one of the biggest winners in 2016 as its revenue grew year-over-year in 2016 by 21.85 percent.
Among vendors with at least $500 million in global revenue, Platts delivered the highest five-year compound annual growth rate at 11.14 percent, followed by Global Market Intelligence (10.91 percent), Moody's Analytics (10.19 percent) and FactSet (8.72 percent).
See Also:
A 22-Year-Old College Student In India Figured Out How To Make Quantitative Investing Models By Googling It
ComplySci Delivers Innovative Risk Management And Compliance Solution
Image: TechCrunch/TCDisrupt, Flickr
View Comments and Join the Discussion!
Posted-In: Bloomberg Bloomberg Terminal Financial Data FinextraNews Tech Best of Benzinga