World's Largest Wealth Fund Is Worried About China And The US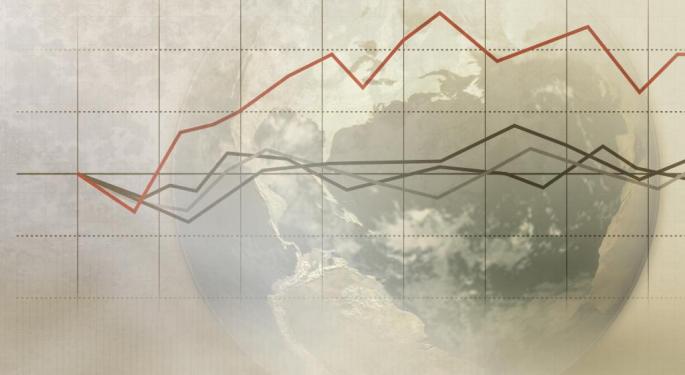 Norway's sovereign wealth fund stands at $900 billion and owns more than 1 percent of the entire world's stocks. Needless to say the fund managers are paying particularly close attention to geopolitical concerns we've seen on many occasions can drive the direction of investments across the world.
According to a Bloomberg report, Norway's sovereign wealth managers are concerned about two countries in particular, namely the United States and China.
Yngve Slyngstad, the fund's chief executive officer, told Bloomberg that throughout 2016 there were "clearly" two countries so large and vital to the global economy so they can disproportionately influence global financial markets.
Related Link: World's Biggest Wealth Fund Made $53 Billion During 'Trump Rally'
Brexit Doesn't Matter?
Forget about Brexit. The fund even took advantage of the brief selloff by buying a retail and office property for $154 million in London as a long-term investment. This also exemplifies the fund's view on global risk as it believes even the most "significant events" in Europe last year "have had less impact than one might have expected."
Nevertheless, the fund has a long-term horizon in its investment picks, which can span multiple decades. As such, it believes it's in a position to withstand political concerns, such as the rising trade protectionism imposed by President Trump and a potential trade war with China.
"When a growth model in a country takes another course, then quite often you see very strong effects in the financial markets," Slyngstad told Bloomberg. "It can be, for instance, that investments that were channeled toward physical investments like infrastructure etc, are channeled toward the financial market instead, and therefore you then get a re-pricing of the asset markets."
Posted-In: Bloomberg Norway Norway Sovereign Wealth FundNews Global Markets Media Best of Benzinga
View Comments and Join the Discussion!