As Stocks Soar, Short Sellers Retreat From ETFs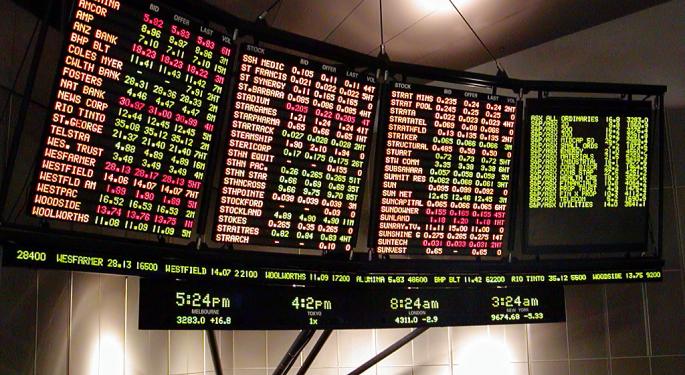 Exchange-traded funds serve myriads of uses in the world of financial markets and that includes providing another avenue for short sellers. In fact, increased adoption of ETFs has been a boon to professional short sellers.
ETFs often feature lower borrow fees than single stocks. It is easy for market makers to create new shares in many ETFs to lend to bearish traders and with some ETFs now ranking among the most heavily traded securities in the United States, short sellers have liquidity on their side, depending on the ETF in question.
The Typical Appeal Of Shorting ETFs
"ETFs have long been a favorite vehicle for short sellers, not only because they are easy to borrow — market makers can always create more shares when demand is sufficient — but also because they allow investors to easily express a negative view on a particular asset class or sector without taking on single-stock risk," said AltaVista Research in a recent note.
Another point in favor of ETFs for use by short sellers is that the creation/redemption used for ETFs ensures there is no limit on how heavily shorted an ETF can become. As has been noted over the years, there have been instances where the SPDR S&P Retail ETF (NYSE: XRT) and the SPDR S&P Oil & Gas Exploration & Production ETF (NYSE: XOP), to name just two examples, have had short interest percentages exceeding 100 percent of their shares outstanding.
Related Link: Solar ETF Looks For Short Covering Support
Still, rising equity markets are chasing short sellers from ETFs, a picture painted well by the SPDR S&P 500 ETF (NYSE: SPY), the world's largest ETF.
Is The Appeal Waning?
"But short interest in many ETFs has been declining for more than a year. The poster child for this trend is the S&P 500 SPDR (SPY), where short interest has declined by half, from 38 percent to 19 percent over the past 15 months," said AltaVista. "The decline seems to be particularly pronounced since the election."
From the end of 2015 through the end of 2016, short interest in U.S. equity ETFs declined 200 basis points while a modest increase was seen in bearish interest among international equity funds, according to AltaVista. With investors concerned about higher interest rates, short interest in bond ETFs is on the rise.
"The rise in short interest among bond funds, albeit still at low levels, makes perfect sense to us in light of expectations for rising interest rates as the new year rolls on (rising interest rates cause bond prices to fall, so short sellers stand to make money in such a scenario). The decline in short selling among domestic equities is more troubling, though certainly understandable as a reaction to the strength and endurance of the bull market. Some short sellers are simply throwing in the towel," said AltaVista.
Image Credit: By User:klip game - Own work, Public Domain, via Wikimedia Commons
Posted-In: Altavista ResearchSector ETFs Broad U.S. Equity ETFs Short Ideas Top Stories Markets Trading Ideas ETFs Best of Benzinga
View Comments and Join the Discussion!