6 Biggest Takeaways From Zuckerberg's 6,000 Word Facebook Manifesto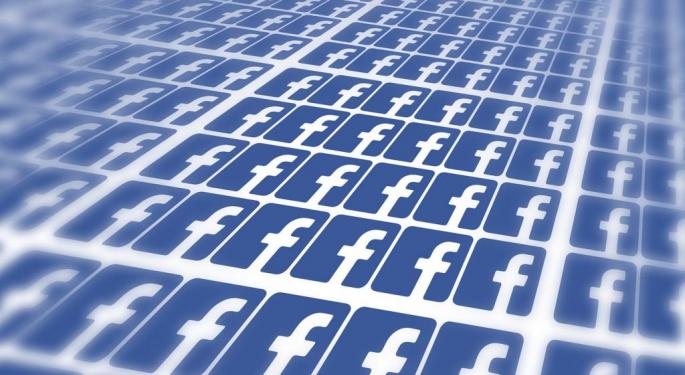 Facebook Inc (NASDAQ: FB) CEO Mark Zuckerberg recently posted a 6,000-word manifesto on Facebook entitled "Building Global Community." The article shares Zuckerberg's thoughts on Facebook's role in the future of global socialization.
Here are six things you need to know.
1. Online communities can make up for declining local communities.
Zuckerberg believes the social support network that local neighborhoods and communities have always provided in decades past has been deteriorating in recent years. However, he believes online communities can help fill that void.
"Online communities are a bright spot, and we can strengthen existing physical communities by helping people come together online as well as offline," Zuckerberg wrote.
2. Facebook can be an essential tool for governments, law enforcement and victims of crimes, disasters and other threats.
Zuckerberg believes Facebook is in a unique position to help reduce harm and provide aid around the world.
"This is because of the amount of communication across our network, our ability to quickly reach people worldwide in an emergency, and the vast scale of people's intrinsic goodness aggregated across our community," he wrote.
3. Facebook can keep people informed better and faster than ever.
Facebook was criticized for its news filters and ranking algorithms throughout the campaign season in 2016, but Zuckerberg feels Facebook provides users with a much more diverse take on information than ever before.
"Compared with getting our news from the same two or three TV networks or reading the same newspapers with their consistent editorial views, our networks on Facebook show us more diverse content," he wrote.
Related Link: Facebook's Revenue Growth Rate 50x That Of Twitter
4. Facebook can get users more engaged in both the political process and in self-governance.
In addition to informing voters and encouraging voting, Facebook is a platform for open political discussions. In addition, users can also use Facebook to organize political demonstrations and communicate en masse with political leaders.
"As we look ahead to building the social infrastructure for a global community, we will work on building new tools that encourage thoughtful civic engagement," Zuckerberg wrote.
5. Facebook is in a unique position to help break down cultural, political and religious barriers and encourage the development of a global, inclusive community.
Zukerberg acknowledged Facebook has made mistakes along the way in establishing standards for its global community when it comes to topics of violence, free speech and art. However, he believes the process of establishing community norms is a healthy one.
"The guiding principles are that the Community Standards should reflect the cultural norms of our community, that each person should see as little objectionable content as possible, and each person should be able to share what they want while being told they cannot share something as little as possible," he wrote.
6. Zuckerberg's manifesto troubled certain readers.
The Atlantic calls Zuckerberg's vision of Facebook as a diversified news source of user-created and artificial intelligence (AI)-edited news a "grave threat to journalism." In addition, Mashable pointed out that Zuckerberg edited out a phrase from the original version of the manifesto suggesting AI software could help identify threats "including terrorists planning attacks using private channels." The idea that AI technology could have access to private Facebook communication certainly raises privacy concerns for Facebook users.
Posted-In: artificial intelligence Mark ZuckerbergNews Tech Media Best of Benzinga
View Comments and Join the Discussion!