U.S. Sucked In Wake Behind Dubai's Passenger Drone Program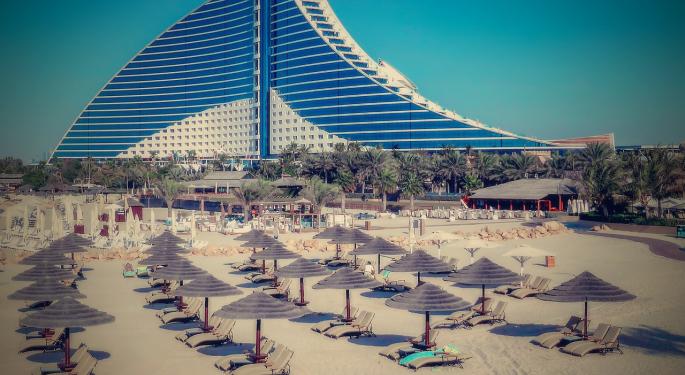 The U.S. is tiptoeing into a future of autonomous vehicles, but the United Arab Emirates is taking the shift one step further. Dubai will launch passenger drones — essentially flying, pilotless taxis — as early as July.
According to a Monday promotional video by the Roads and Transport Authority, the Ehang 184 can hold about 220 pounds, fly up to 100 miles per hour and the current battery capacity can power 30 minutes of flight. Authorities said passengers will be able to travel around 62 miles per hour.
The Chinese firm, Ehang, has already test flown the eight-rotor drones past the city's prominent skyscraper.
The American Potential
Currently, the Federal Aviation Administration maintains restrictions on drones that prevent their use in human taxiing. For example, they cannot weigh more than 55 pounds or fly above 400 feet, at night or over 100 miles per hour. The FAA also limits the application of drones and provides examples as flying for commercial surveying or photography.
Related Link: Intel's Drones Create Halftime Wonder For Lady Gaga
But those uses are slowly expanding. In summer 2015, the Administration approved Alaska's use of drones to transport medical supplies. The state's pilot shortage has also prompted discussion of more widespread goods delivery, according to a December report by the New York Times Co (NYSE: NYT).
Specific commercial enterprises are hoping to capitalize on the precedent.
In the last few months, Amazon.com, Inc. (NASDAQ: AMZN) has been developing a drone package delivery system, Prime Air, and tested the process in the United Kingdom. In a patent filed Tuesday, Amazon detailed possible ways its drones could release parachutes.
The future of American drone activity remains uncertain, but the slow and tentative steps toward commercial use may pave the way for eventual human transport.
View Comments and Join the Discussion!
Posted-In: News Travel Legal Events Global Markets Tech Media Best of Benzinga