U.S. Department Of Labor Slaps Discrimination Suits On Oracle, JPMorgan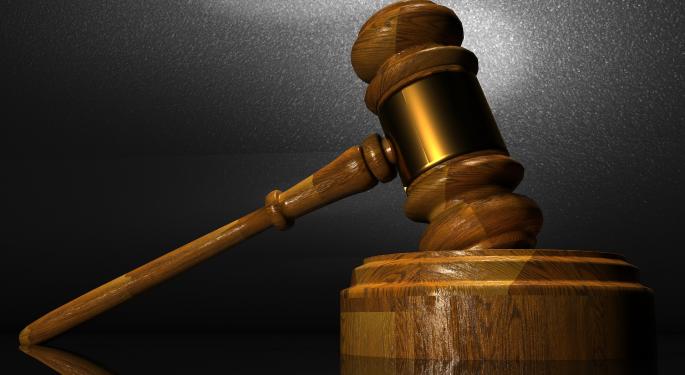 The U.S. Department of Labor disclosed the filing of two lawsuits on Wednesday, one against Oracle Corporation (NYSE: ORCL) for discriminatory employment practices, and another against JPMorgan Chase & Co. (NYSE: JPM) for discriminatory pay practices against female employees.
Per the government agency, the financial firm systematically paid female employees occupying certain professional positions less than their male counterparts; at least 93 women were implied in the investigation. Given JPMorgan's status as a federal contractor, its discriminatory practices violated Executive Order 11246.
In a similar case, Oracle was accused of systematically "paying Caucasian male workers more than their counterparts in the same job title, which led to pay discrimination against female, African American and Asian employees." In addition, the Department of Labor argued, the tech giant methodically favored Asian workers when hiring people to fill product development and other technical positions, discriminating against non-Asians.
Despite being a federal contractor, Oracle not only didn't comply with the Executive Order 11246, but also refused to cooperate with the investigation, which has been going on since 2014, on numerous occasions.
A spokesperson for Oracle said, "The complaint is politically motivated, based on false allegations, and wholly without merit. Oracle values diversity and inclusion, and is a responsible equal opportunity and affirmative action employer. Our hiring and pay decisions are non-discriminatory and made based on legitimate business factors including experience and merit."
For its part, JPMorgan told Benzinga the company is "committed to diversity in the workplace. We tried to work with the OFCCP regarding this matter and resolve any concerns. We are disappointed that the OFCCP chose to file a complaint, but look forward to presenting our evidence to a neutral decision maker."
Posted-In: Department of LaborNews Legal Best of Benzinga
View Comments and Join the Discussion!