Viridian Shares An Update On Marijuana Stocks, M&A And Investments: 'There Is Continued Deal Flow'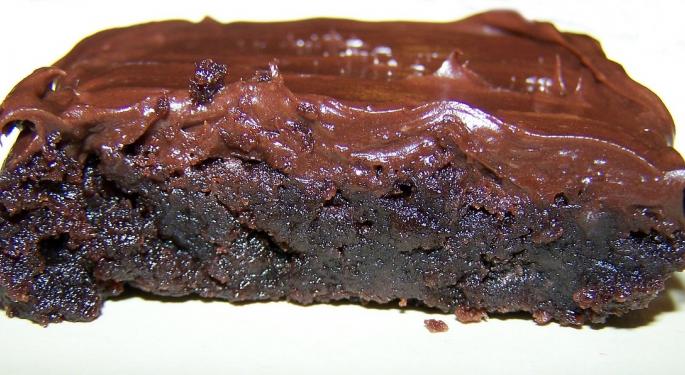 Viridian Capital Advisors, one of the world's top financial and strategic advisory firms for the cannabis industry, publishes two reports every week. One tracks the performance of its Cannabis Stock Index, and the other one traces the most recent investment and M&A activity in the marijuana space.
Deal Flow
For the first week of the year, ended January 6, Viridian registered seven capital raises, six M&A transactions and one dual-listing. "Deal tracker was a little slow after New Year's, which was expected," analyst Harrison Phillips explained. "We saw two raises close, both were small debt raises," he added, referencing KAYA HLDGS INC COM USD0.001 (OTC: KAYS)'s $150,000 raise and United Cannabis Corp (OTC: CNAB)'s $35,000 raise.
"What was good news is that there were numerous announcements related to M&A deals that are currently in negotiation," the expert continued. On the one hand, Sylios Corp (OTC: UNGS) announced the record date for the spinoff of its wholly owned subsidiary, the Greater Cannabis Company, LLC. In addition, ML Capital Group Inc (OTC: MLCG) said it intended to acquire Spanish Peaks Scrumpdelicacies, "a venture-backed producer of cannabis-infused edibles based in Colorado."
"There is continued deal flow and we [Viridian Capital Advisors] expect there to a slowdown in closing around New Years; but, the number of announcements was good," Phillips concluded.
The Stock Market
Moving on to the equity market, the Viridian Cannabis Stock Index gained 3.8 percent in the first week of 2017.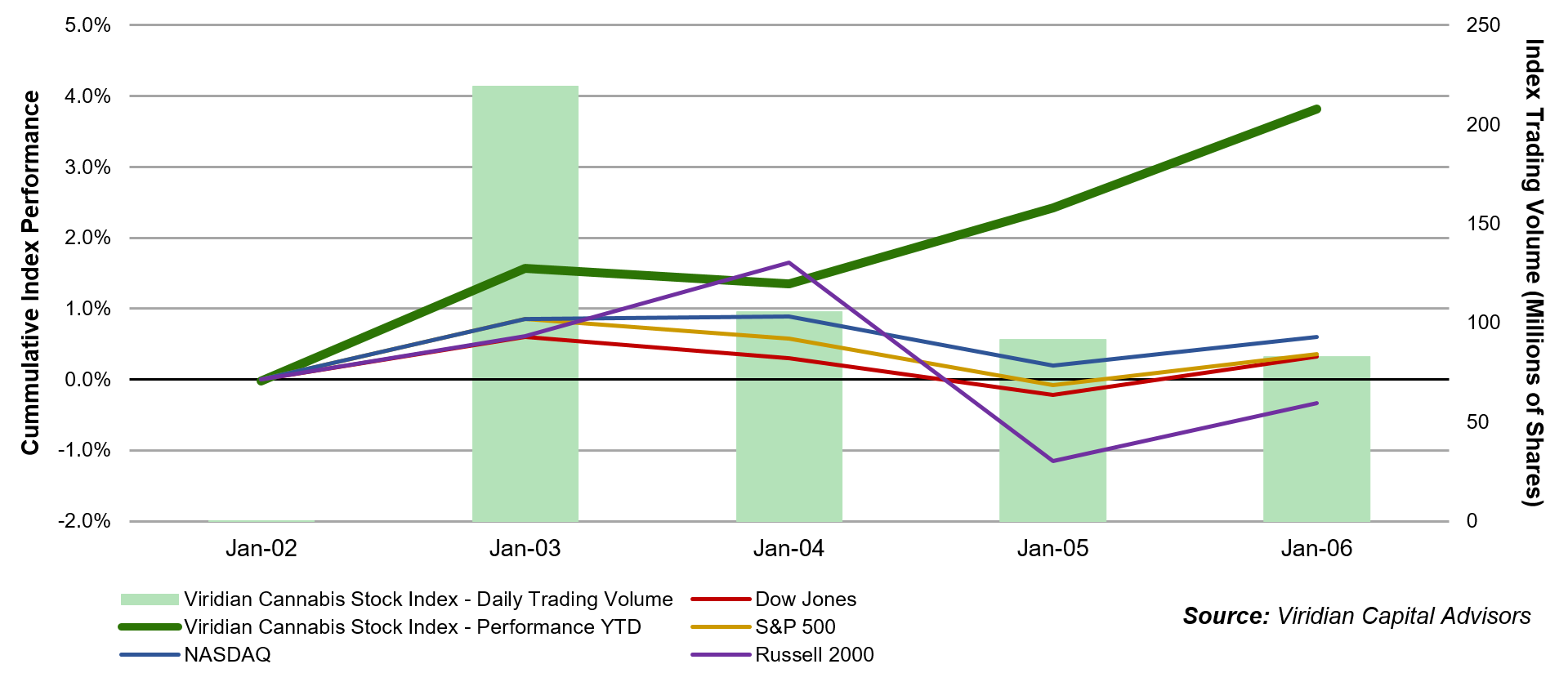 "If you look at the Index chart, you see on January 3rd there was a lot more volume than the rest of the week. There's something called the January Effect, which is, particularly on small-cap stocks, people sell on the year-end, so they can take their tax losses on to the next year's tax payment. So, what they do is sell on the last trading day of the year, carry over that tax loss, and then re-buy on the first day of the year," Phillips expounded.
"There seems to be a little bit of selling on January 4, but the index kept going up either because people didn't re-buy entirely on the first day [of the year] or there was just continued movement upward in these cannabis stocks," he added.
As per Viridian's report, the firm anticipates the Index will "experience increased volatility in the coming week or two as the process for the appointment of Jeff Sessions for U.S. Attorney General proceeds."
Posted-In: Cannabis M&A News Emerging Markets Financing Offerings Politics Topics Best of Benzinga
View Comments and Join the Discussion!