The Fallout Of Buzzfeed's Trump Dossier Leak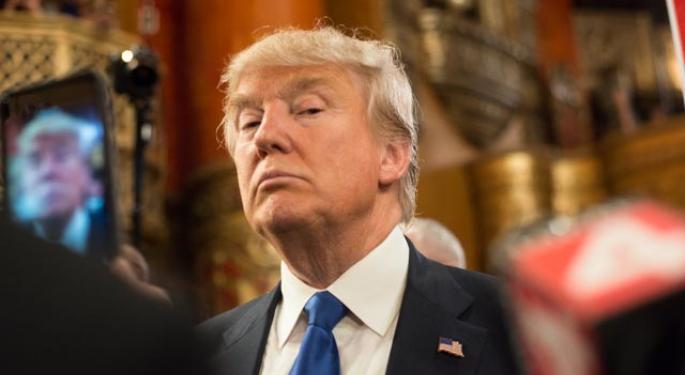 BuzzFeed has come under fire for publishing unverified documents that appear to indicate the Russian government had been supporting Donald Trump's presidential run and attempting to gain compromising information on Trump. The documents reportedly came from a British intelligence operative.
The problem with the 35 pages of documents is that BuzzFeed did not verify their authenticity before publishing them. Instead, they chose to release the documents with the following disclaimer:
"BuzzFeed News is publishing the full document so that Americans can make up their own minds about allegations about the president-elect that have circulated at the highest levels of the US government."
CNN previously reported that a two-page summary of the documents was included in the batch of classified materials presented to Trump and President Barack Obama last week. However, CNN opted not to publish the documents or their contents because of concerns over their authenticity.
BuzzFeed's story was met with scathing criticism from the journalism community, including the Washington Post.
"Americans can only 'make up their own minds' if they build their own intelligence agencies, with a heavy concentration of operatives in Russia and Eastern Europe," the Post's Erik Wemple wrote.
Trump critics have also blasted BuzzFeed for casting a shadow of illegitimacy on what could otherwise have been an important news story.
Journalism In 2017
The fiasco has sparked a debate over the role of journalists in the modern digital world. In a note to his staff, BuzzFeed editor Ben Smith said "publishing this dossier reflects how we see the job of reporters in 2017."
However, BuzzFeed may actually have more on the line than simply its reputation. Trump has made more than 40 threats to sue journalists and critics in the past and has followed through on five of the threats thus far.
The most recent threat Trump made came during campaign season in response to the women who accused Trump of sexual assault.
"All of these liars will be sued after the election is over," Trump said in October.
In fact, at press conference Wednesday, Trump refused to take a question from a CNN reporter, saying "You are fake news."
There is certainly precedent for a prominent public figure winning a major legal victory against a media organization. Just two months ago, Gawker Media agreed to a $31 million settlement with celebrity Hulk Hogan after the site published a sex tape featuring Hogan. Gawker received the tape from an anonymous source.
BuzzFeed's latest fundraising round values the company at around $1.5 billion.
Although the company is privately held, its investors include public companies Comcast Corporation (NASDAQ: CMCSA), and SoftBank Group Corp (OTC: SFTBF).
Posted-In: BuzzFeed cnn Donald Trump RussiaPolitics Legal Media General Best of Benzinga
View Comments and Join the Discussion!