Here's Why The British Pound Hit A 10-Week Low On Monday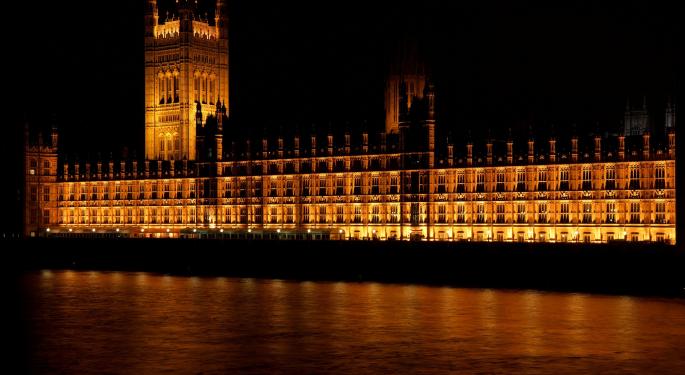 The British pound traded as low as $1.2125 on Monday which marks its lowest level in 10-weeks after Prime Minister Theresa May suggested that UK-based businesses may lose access to Europe's single market - the European Union.
May said in an interview with Sky News on Sunday that as part of the Brexit negotiations, an acceptable outcome would be "getting the right relationship" with the rest of the European Union and"not about keeping bits of membership."
"We are leaving," she added. "We are coming out. We are not going to be a member of the EU any longer, so the question is what is the right relationship for the U.K. to have with the European Union when we are outside."
Connor Campbell, a financial analyst at Spreadex, told Sky News that May's comments imply the British government is prioritizing control of the country's own laws and borders over continued access to the European Union market.
The British pound hit a post-Brexit low of $1.1841, although part of the decline may have been attributed to a brief flash crash in the foreign exchange market.
On the other hand, supporters of Brexit are cheering the news. Steve Baker, a leader of about 60 lawmakers within May's own Conservative Party told Bloomberg that the prime minister's comments represents "great news" for the country.
"This is welcome clarification of a sensible position by the prime minister," Baker told Bloomberg. "The best outcome for the U.K. is an ambitious trade deal plus control of our laws, trade policy and borders."
Posted-In: Brexit british pound European Union Theresa MayNews Forex Markets Best of Benzinga
View Comments and Join the Discussion!