On Black Friday, Traders Loved Amazon, Bank Of America And...DryShips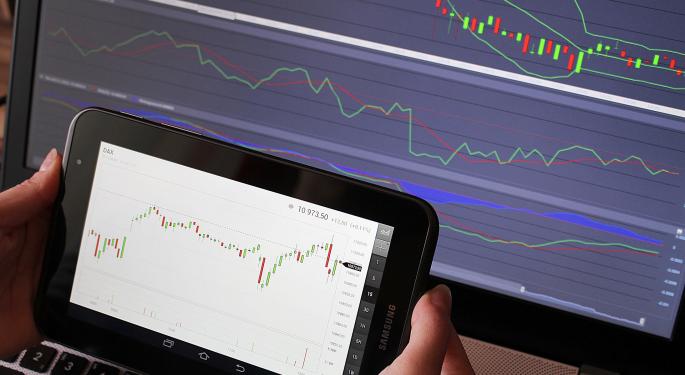 In a year that has flown in the face of all expectations, the top five traded stocks on Black Friday broke from tradition.
Historically, Black Friday trading focuses on retail stocks expected to increase revenues because of the holiday season. This year, however, TD Ameritrade clients spent their Black Friday trading five unexpected stocks: Bank of America Corp (NYSE: BAC), Freeport-McMoRan Inc (NYSE: FCX), Amazon.com, Inc. (NASDAQ: AMZN), Cliffs Natural Resources Inc (NYSE: CLF) and DryShips Inc. (NASDAQ: DRYS).
According to TD Ameritrade, this is likely due to President-elect Donald Trump's announcement that he will spend $1 trillion on infrastructure.
DryShips' Intrigue Continued
TD Ameritrade's chief market strategist, JJ Kinahan, believes DryShips' popularity stems from investors' draw to risk. Kinahan believes volatility can scare people away, "but for people who are educated, volatility isn't a bad word."
"A lot of [people] trade where there's volatility. Those that like that type of trade have been drawn to DryShips," Kinahan said. "For most people, they should not be there. But we do have a lot of sophisticated people who will be there because they understand the risks. I would never encourage people to be there but when there's action, people will go that action."
DryShips was also the top traded name via mobile during Black Friday. The sales event saw an all-time high of mobile-placed trades, with almost 24 percent of trades coming from mobile.
Bank Of America, A 'Relatively Inexpensive' Name
Kinahan believes Bank of America's increase in Black Friday trading came from its "relatively inexpensive" stock.
"I think sometimes people lose sight of the fact that retail investors work with a finite amount of money," Kinahan said. "A stock like BAC allows people to play what they want to play and not have to dedicate a lot of their portfolio."
Old Faithfuls
With all the unusual activity this Black Friday, Apple Inc. (NASDAQ: AAPL) and Amazon still remained two of the top held stocks by TD Ameritrade clients.
"Amazon and Apple make sense to me," Kinahan said. "It's interesting that if you look over the last few years, a stock like Alibaba Group Holding Ltd (NYSE: BABA) you might have expected to see on there and it wasn't."
View Comments and Join the Discussion!
Posted-In: Black Friday Donald Trump holiday shopping season infrastructure retailNews Events Trading Ideas Best of Benzinga