DryShips Beneficial Owner Takes 10% Stake In The Company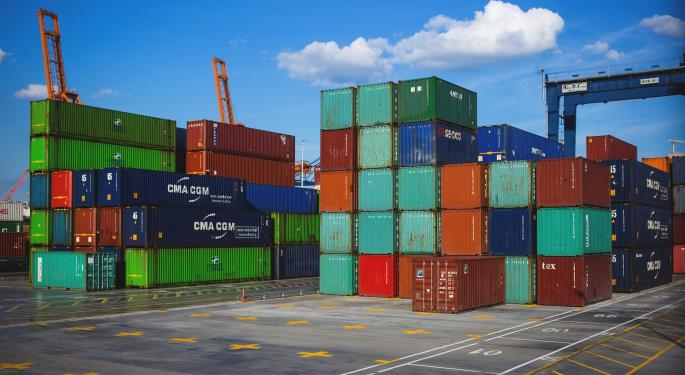 After a historic short squeeze sent shares of DryShips Inc. (NASDAQ: DRYS) stock soaring from around $4 to above $100 and back again within a matter of days in November, most traders probably assumed the DryShips trading opportunity had sailed. However, recent insider buying suggests there may be more long-term upside to the battered stock than traders realize.
Earlier this week, beneficial DryShips owner James Leichter reported a purchase of 100,000 DryShips shares at an average price of $5.81. According to those numbers, Leichter was making a more than half a million dollar bet on DryShips.
On Friday, a subsequent filing revealed Leichter now has a nearly 10 percent ownership stake in the company.
Optimism From Leichter
Why is Leichter so optimistic? While a large part of DryShips' recent surge was due to market dynamics, the underlying catalyst for the rally was fundamental news.
The Baltic Dry Index had climbed 30 percent in the three months leading up to the U.S. election. When Donald Trump secured a surprising victory, a number of shipping stocks began huge short-term rallies.
The Baltic Dry Index remains up 150 percent year-to date. The only question is whether or not rising shipping rates are too little too late for DryShips. The stock has already had multiple reverse stock splits this year in an effort to maintain its Nasdaq listing and avoid bankruptcy.
After this week's news, it seems at least one investor with deep pockets believes DryShips will be able to weather the storm.
Posted-In: 2016 presidential election Baltic Dry Index Donald Trump James LeichterNews Insider Trades Movers Best of Benzinga
View Comments and Join the Discussion!