Wal-Mart's Plan Of Attack To Handle Holiday Crowds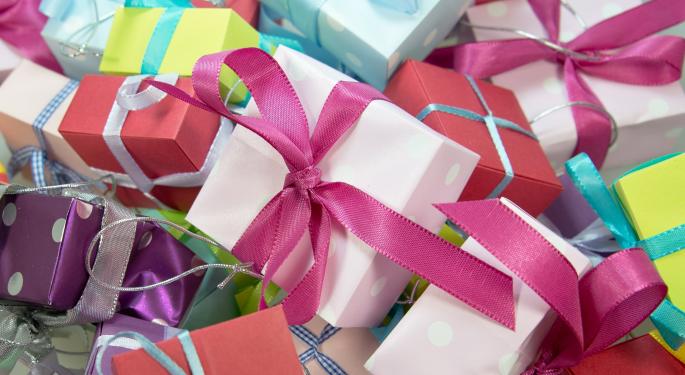 If sales of Halloween candy is any indication of the health of consumers, the Holiday shopping season could exceed expectations.
Wal-Mart Stores, Inc. (NYSE: WMT) released its game plan to meet the needs of the tens of millions of consumers that will shop at its store, online and and in stores.
Wal-Mart is looking to get ahead of the shopping rush but surprising to many, an estimated 34 million Americans already started their holiday shopping.
Deploying An 'Army'
Wal-Mart said in a press release that it's deploying for the first time ever an "army of Holiday Helpers" to serve customers in the checkout line. Beginning next Friday, the Holiday Helpers will help speed up the checkout process for in-store shoppers.
The Holiday Helpers will be "ready with candy canes and smiles" and assist customers find the shortest line and open registers as needed. They will also be tasked with quickly grabbing items that customers forgot to pick up.
Santa Clause will also play a role and will make 23,000 appearances throughout all the stores this Holiday season.
Online Shopping
Shoppers who prefer to make their purchases online could benefit from Wal-Mart's same-day pickup service.
During the busier than usual Holiday shopping weeks, the company will add tens of thousands of items that are available for in-store pickup. To help meet the spike in demand, Wal-Mart will allocate additional staff dedicated towards in-store pickups and a Pickup Manager will oversee the process at each store for the first time ever.
"I can't remember another year when I've been this excited about the merchandise we are offering customers," said Steve Bratspies, chief merchandising officer, Walmart .S. "It's not just about one category or one item. Our whole store is going to be stocked with new, exciting items from hot toys to new electronics available at the best prices. We will win the season on price, from the first weekend in November to Black Friday and Cyber Monday and through those final weeks in December."
Needless to say Wal-Mart's competition isn't going to sit back. According to The Wall Street Journal, Target Corporation (NYSE: TGT) is also heavily investing in Holiday initiatives to spur sales.
Posted-In: holiday sales holiday season holiday shopping retail retailersNews Retail Sales Media Best of Benzinga
View Comments and Join the Discussion!