Twitter Shares Nosedive Following Reports That Google, Apple And Disney Aren't Interested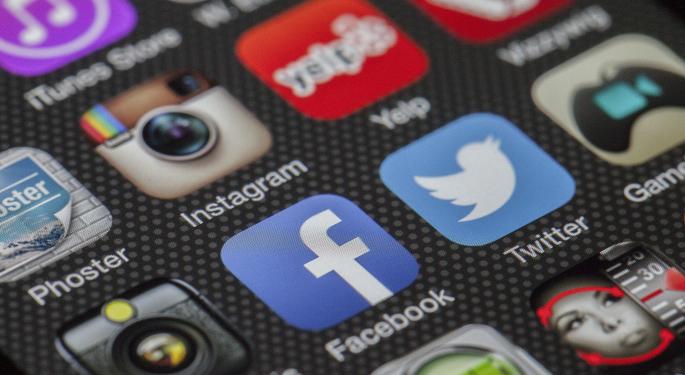 On a week when much of Wall Street had its attention on the company and stock, Twitter Inc (NYSE: TWTR) shares are trading down about 16 percent.
It seems Alphabet Inc (NASDAQ: GOOGL) and its Google are the latest to drop out as interested parties to a possible takeover of the company.
"Google does not currently plan to make a bid for Twitter," according to Recode's Kara Swisher and Kurt Wagner.
Adding salt to the wound, Recode highlighted the unlikelihood of Apple Inc. (NASDAQ: AAPL) and Walt Disney Co (NYSE: DIS) as remaining suitors.
A Roller Coaster Wednesday
Although Twitter shareholders should be accustomed to a rather bumpy ride by now (see Here Is Every Twitter Takeover Rumor Of 2016), the news and subsequent price action on Wednesday has taken bulls of the social platform's stock on something more like a roller coaster.
Shares opened Wednesday's session about 3 percent higher following a Wall Street Journal report the company would likely be fielding offers this week, with salesforce.com, inc. (NYSE: CRM) labeled as the top prospect.
Twitter shares continued higher throughout Wednesday's session to close up nearly 6 percent.
The rally came despite an earlier Benzinga report that said Salesforce was an unlikely suitor given Fidelity's large investment in the company and the fund's unfavorable opinion of a Twitter purchase.
What Next?
While handfuls have made the case of Twitter's operational issues (SunTrust's Bob Peck highlighted concerns with unverified profiles and the activeness of "active users," to name two), it's likely suitors remain at the bargaining table -- albeit at a table which has noticeably thinned out.
Of the names which were first considered spanning back to the beginning of 2016, Comcast Corporation (NASDAQ: CMCSA), Verizon Communications Inc. (NYSE: VZ), AT&T Inc. (NYSE: T), Microsoft Corporation (NASDAQ: MSFT), Amazon.com, Inc. (NASDAQ: AMZN), and Time Warner Inc (NYSE: TWX) have not been specifically ruled out.
View Comments and Join the Discussion!
Posted-In: ReCodeM&A News Rumors After-Hours Center Movers Best of Benzinga