Elon Musk Explains How He Plans To Colonize Mars With 1 Million People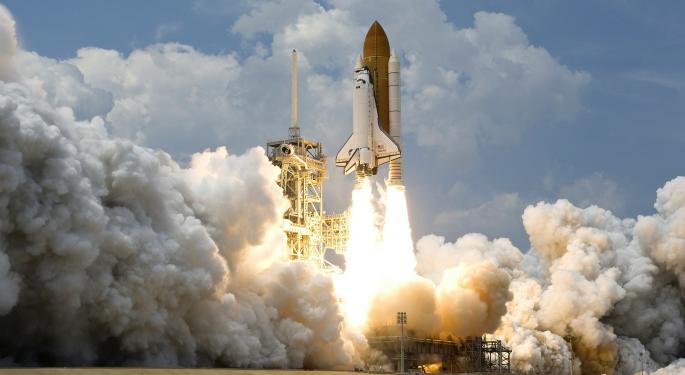 Elon Musk has been obsessed with space travel for a long time. The founder of SpaceX recently took his outer space ambitions a step further: he wants to colonize Mars with a million people within a decade.
On Tuesday, Musk gave a keynote talk at the 67th International Astronautical Congress in Guadalajara, Mexico, and explained how he plans to send humans to live in a self-sustaining city on Mars.
How We'll Get There
Musk shared a look at the Interplanetary Transport System (ITS) he expects will take humans to the Red Planet. The 400 feet x 39 feet vehicle will be primarily made out of carbon-fiber, and boast a densified CH4/02 propellant and autgenous pressurization.
Related Link: Jeff Bezos Has A Bigger Rocket Than Elon Musk
However, the trip won't be cheap. The billionaire estimated that traveling to Mars would cost about $10 billion per person. Nonetheless, he said he intends to bring the cost down to just $200,000. Time will also be a factor, with the trip expected to take about 80 days, initially, and about 30 days as technologies develop.
In order to make this feasible, the rocket would need to be fully reusable, able to refuel in orbit and able to produce fuel on Mars – which will be a challenge, given the planet's characteristics.
Why Mars
Musk also explained why he was fixed on Mars, instead of the much-closer Moon. Its surface is much smaller than that of Mars, there is no atmosphere, and resources are much scarcer.
Another big problem is how long days are. A day on the moon lasts 28 Earth days (or about 672 hours). This means that nights are also very long. During those month-long nights, we won't be able to produce solar energy, he said.
Mars, instead, is a much more viable option, Musk continued.
"We can grow plants on Mars just by compressing the atmosphere."
Posted-In: Elon Musk MarsNews Travel Events Global Tech General Best of Benzinga
View Comments and Join the Discussion!