Bayer To Buy Monsanto (Finally) For $66 Billion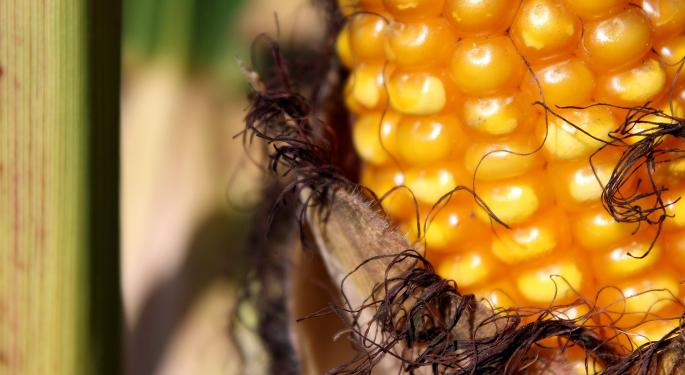 Shares of Monsanto Company (NYSE: MON) were trading higher by nearly 2 percent at $108.00 early Wednesday morning after a Reuters report suggested the company reached an agreement to be acquired by Bayer AG (ADR) (OTC: BAYRY) for $128 per share.
Reuters stated that a $128 per share or $66 billion acquisition deal has been finalized and the deal is expected to close by the end of 2017. As part of the agreement, Bayer will pay Monsanto $2 billion if the transaction does not obtain the necessary regulatory approval.
Talks of a merger between the two agricultural giants date back to May 12 when rumors surfaced that Bayer is looking to pay $40 billion to acquire Monsanto.
The rumor was initially dismissed as being "wild speculation" by Monsanto but the company went on to confirm it had an offer on the table from Bayer on July 14.
Acquisition Finally Confirmed
Bayer and Monsanto the deal in a press release.
However, investors appear to be skeptical of the deal as the stock has actually dropped since the acquisition became official at around 7:20 a.m. ET. As of 7:45 a.m. ET, shares of Monsanto were trading at $106.45, up just 0.33 percent.
The combination of the two giants will be better equipped to "accelerate innovation and provide customers with enhanced solutions and an optimized product suite based on analytical agronomic insight supported by Digital Farming applications."
Bayer expects to realize an annual EBITDA contribution from total synergies of around $1.5 billion after year three and additional synergies from integrated solutions in future years.
"Today's announcement is a testament to everything we've achieved and the value that we have created for our stakeholders at Monsanto. We believe that this combination with Bayer represents the most compelling value for our shareowners, with the most certainty through the all-cash consideration," said Hugh Grant, Chairman and Chief Executive Officer of Monsanto.
View Comments and Join the Discussion!
Posted-In: Monsanto Monsanto Bayer Acquisition ReutersM&A News Best of Benzinga