Chinese Stocks Now Account For 16% Of Global Equities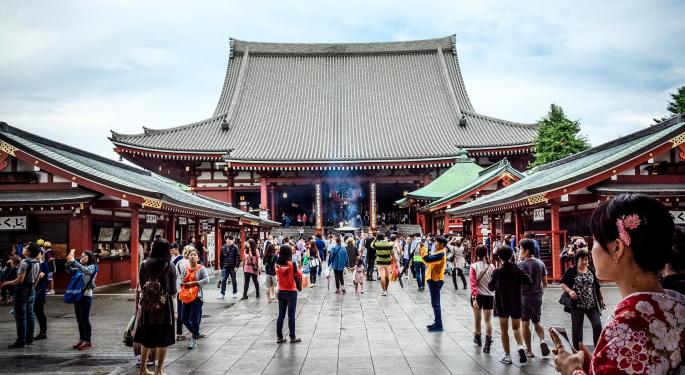 Chinese stocks as a whole make up 16 percent of all global equities by market capitalization, which exceeds Europe's 15 percent representation.
The Wall Street Journal, citing data from Bespoke Investment Group, reported that onshore Chinese equities and Hong Kong equities have once again accounted for a bigger piece of the global equity pie.
Chinese stocks overtook European equities for the first time ever in 2015, but this didn't last long as the Chinese market suffered a dramatic plunge a year ago. However, Chinese equities overtook its European counterparts once again on June 27 and remained on top for the most part as the Stoxx Europe 600 index is lower by around 6 percent on the year and lower by around 10 percent since hitting its 2015 highs.
"China and its equity market have been on a steady march," WSJ quoted Michael Thompson, managing director and chairman at S&P Investment Advisory Services as saying. "They have become ever increasingly integrated into the world economy, particularly as a manufacturer, and its economy and equity markets [have] grown as a result."
Bespoke's George Pearkes also told WSJ he has observed a "global shift" away from European capital markets which contributed to the negative sentiment against European stocks.
However, he did acknowledge that many Chinese companies aren't as transparent and open as Western companies are so the calculations in the findings are somewhat speculative.
Posted-In: Bespoke Investment Group Chinese stocks European stocks George PearkesNews Global Markets Media
View Comments and Join the Discussion!