EDIT: Alibaba Denies Reports Of Interest In Netflix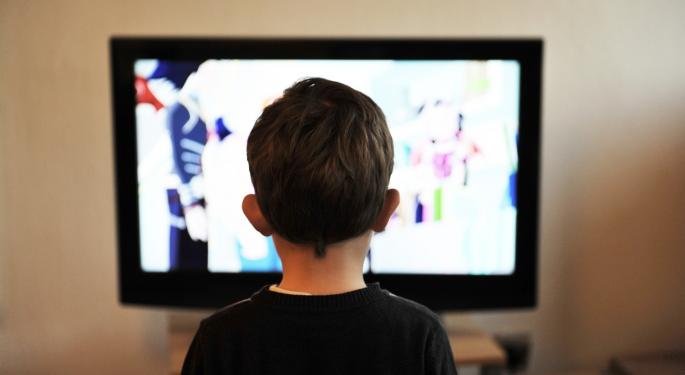 Editors Note: this story was updated at 4:35 p.m. EDT Friday with the following information (in italics)
Shares of Netflix closed Friday's session up 3.8 percent at $97.03.
The stock was being sold early in Friday's after-hours session following a Bloomberg report a spokesperson at Alibaba said the company has not pursued an investment in Netflix and has no relationship with the company.
In an effort to capitalize on the massive content market in China, Alibaba has recently been spending resources trying to gain a world-class foothold of that segment. These efforts have largely been via its Tmall Box Office unit, a subscription service similar to Netflix, Inc. (NASDAQ: NFLX), which launched late last year.
"Our mission, the mission of all of Alibaba Group Holding Ltd (NYSE: BABA), is to redefine home entertainment," Liu Chunning, President of Alibaba's Digital Entertainment unit, said back in June of 2015.
"Our goal is to become like HBO in the United States, to become like Netflix in the United States," he said.
A hurdle to win into the Chinese content market has recently risen for Alibaba. LeEco, a China-based technology firm involved in everything from streaming video to automated cars, recently bought Vizio, the largest maker of U.S. televisions.
As competition for content distribution in China heats up, Alibaba making a move for Netflix may mark a huge turning point in dampening that competition, a source told Benzinga.
Emails to both companies were not returned.
Commenting on the possibility of a deal, a Detwiler Fenton analyst who spoke with Benzinga said, "Alibaba could easily absorb Netflix."
The Detwiler analyst noted Netflix is likely to experience "very low organic growth in the US, as their markets are generally mature and saturated."
View Comments and Join the Discussion!
Posted-In: M&A News Rumors Market-Moving Exclusives Exclusives Tech