LIVE FROM RNC: Trump Talks Security And Clinton's 'Rigged' System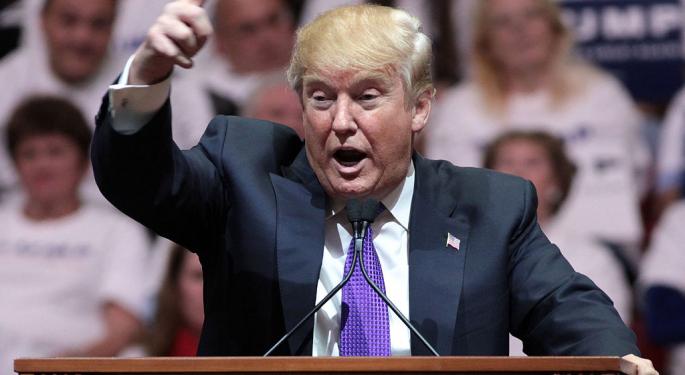 "My plan will begin with safety at home. Safe neighborhoods, secure borders and protection from terrorism. There can be no prosperity without law and order," Trump said as he began his address of his plan at the Republican National Convention.
Trump says that big businesses, elite media and major donors are lining up to support the campaign of his opponent because they know she will keep the rigged system in place.
"They are throwing money at her because they have total control over everything she does. She is their puppet and they pull the strings," Trump commented about Hillary Clinton.
Trump says that things have to change and they will change right now.
Trump says he has visited laid off factory workers and the communities crushed by horrible and unfair trade deals. He describes these people as the forgotten men and women of our country.
"I am your voice," Trump says
A woman interrupts Trump's speech holding a flag that says "Build Bridges Not Walls". He then exclaims "How great is our police!"
Trump says that corruption has reached a level never before seen in our country.
"Nobody knows the system better than me," Trump said as the crowd laughed in amusement, "Which is why I alone can fix it."
View Comments and Join the Discussion!