LIVE FROM RNC: Donald Trump 'States The Facts'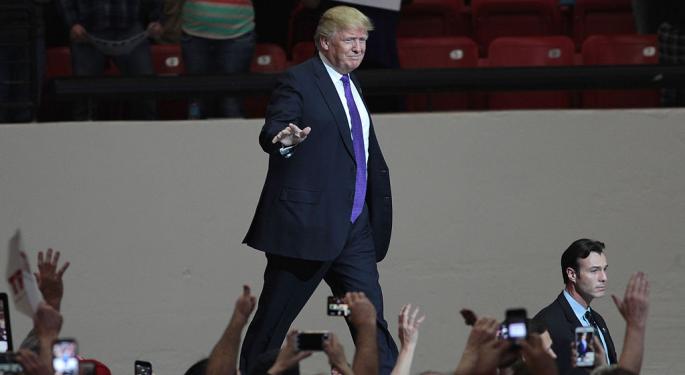 "In the President's hometown in Chicago, more than 2,000 people have been victims of shooting this year alone. 4,000 have been killed since Obama took office," Trump commented in his speech during the Republican National Convention.
Trump says there is no regard for public safety.
Shortly later, Trump supporters began chanting "Build That Wall," as Trump talked about immigrants in the Untied States.
"Nearly 4 in 10 of American children are living in poverty and 58 percent of African American youth are not employed," Trump described.
Trump says that President Obama has almost doubled America's national debt.
"Another humiliation came when President Obama put a red line in Syria. America is far less safe and the world is far less safe than when Obama made the decision to put Hillary Clinton in charge of American's foreign policy," Trump said.
Trump supporters began chanting "Lock Her Up."
"I am certain that it was a decision that President Obama truly regrets. Her bad decisions and bad judgment, something pointed out by Bernie Sanders, are what caused so many disasters unfolding today," Trump said.
Trump says that after four years of Hillary Clinton ISIS has spread across the entire world.
"Libya is in ruins and the ambassador and his staff were left to die. Egypt was turned over to the radical Muslim brotherhood forcing the military to take control. Iran is in chaos," Trump said, "The situation is worse than it has ever been before."
Death, destruction, terrorism and weakness are the words Trump used to describe Hillary Clinton's role in foreign policy.
"Hillary Clinton's legacy doesn't have to be America's legacy," Trump said.
View Comments and Join the Discussion!