Clean Energy Fuels Retires 2016 Debt With Stock And Cash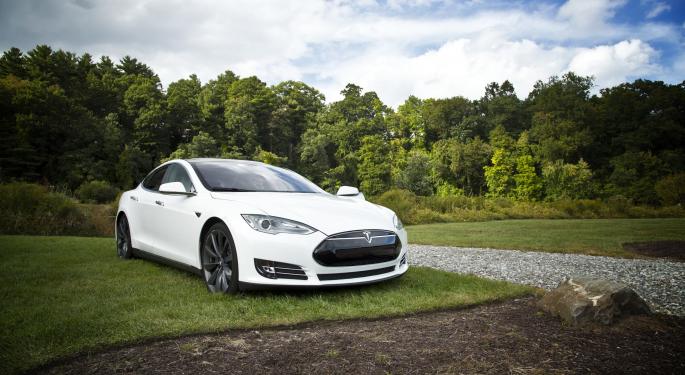 Clean Energy Fuels Corp (NASDAQ: CLNE) disclosed Friday that it issued 14.0 million shares of and paid an aggregate of $37.9 million in cash, apart from $0.2 million for accrued, and unpaid interest. This was in exchange for all of its outstanding 7.5 percent convertible notes due in August 2016 totaling $85.2 million in principal and accrued and unpaid interest.
The company clarified that no amounts remained due and what was owed under the 2016 notes and all 2016 notes were terminated and cancelled in full. At the end of June, the company had about $182.0 million in cash and short-term investments.
Clean Energy President and CEO Andrew Littlefaire said, "We have achieved several significant milestones in the last six months, including retiring all the 2016 Notes, repurchasing over $65 million of the 5.25 percent Convertible Notes due 2018, cutting capital expenditures and reporting improved financial results."
Related Link: Clean Energy Fuels Issued 14 Million Shares Of Stock To Pay Down Convertible Note
He continued, "We completed the build-out of the initial phase of our America's Natural Gas Highway and will continue to focus on leveraging our existing infrastructure with new customers and expanding with our existing customers. I'm proud that the Clean Energy team has been able to accomplish so much despite the competitive environment of low oil prices the last few years. I remain optimistic about the future as more and more fleets are realizing the environmental and cost benefits of natural gas fuel."
At time of writing, shares of the company traded 2.96 percent down on the day to $3.44.
Did you like this article? Could it have been improved? Please email feedback@benzinga.com to let us know!
Posted-In: Andrew LittlefaireNews Offerings Buybacks
View Comments and Join the Discussion!