Tesla Investigated For Fraud, HSBC For Money Laundering And Auditors Receive New Rules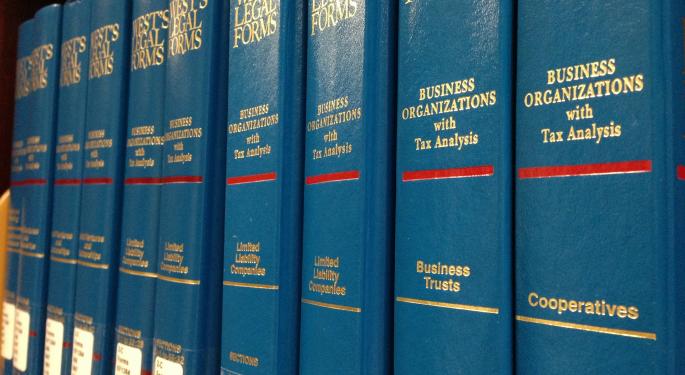 Investors and traders noticing an uptick in fraud-related investigations are unlikely to find it surprising that the International Ethics Standards Board for Accountants (IESBA) will release new standards and guidelines related to potential conflicts of interests.
The new standards follow several ongoing fraud investigations, the most recent case consists of the U.S. Securities and Exchange Commission (SEC) examining potential securities law violations by Tesla Motors Inc (NASDAQ: TSLA).
The SEC is examining if Tesla breached securities regulations and laws by not disclosing to investors the death of a Tesla Model S owner that was linked to its autopilot feature.
The Wall street Journal reported that the new ethics standards set to be announced represent the work of six years in the making. It will cover topics including who can be bound by strict client confidentiality rules even when a wrongdoing is uncovered.
Related Link: Tesla's Newest Controversy: Who Knew What And When?
Other high profiled corporate scandals include Volkswagen AG (ADR) (OTC: VLKAY)'s emissions-cheating revelation and inadequate money-laundering controls at HSBC Holdings plc (ADR) (NYSE: HSBC).
Throughout 2015, there were 71 class-action lawsuits related to allegations of improper accounting. In fact, the disclosed dollar losses of these cases totaled $34.8 billion, marking a 21 percent increase from the prior year.
The new rules are around 20 pages long, and according to the Wall Street Journal, "offer straightforward guidance on what an accountant who discovers or suspects wrongdoing should do."
"The standards clarify that professional accountants must be active and not turn a blind eye to noncompliance," the Wall Street Journal quoted Stavros Thomadakis, chairman of the IESBA, as saying. "It's trying to bring about early, early detection, if you will, but also early action by management or authorities."
However, the new guidelines are being met with some skepticism. Shivaram Rajgopal, an accounting and auditing professor at Columbia Business School told the Wall Street Journal that the SEC already has the power to "go after the accountant or auditor" if they are aware of regulatory infractions occurring.
Did you like this article? Could it have been improved? Please email feedback@benzinga.com to let us know!
Posted-In: Corporate Fraud Fraud Investigation IESBA International Ethics Standards Board for Accountants Shivaram RajgopalNews Legal Media Best of Benzinga
View Comments and Join the Discussion!