Will Canada Goose Be More Than Outerwear?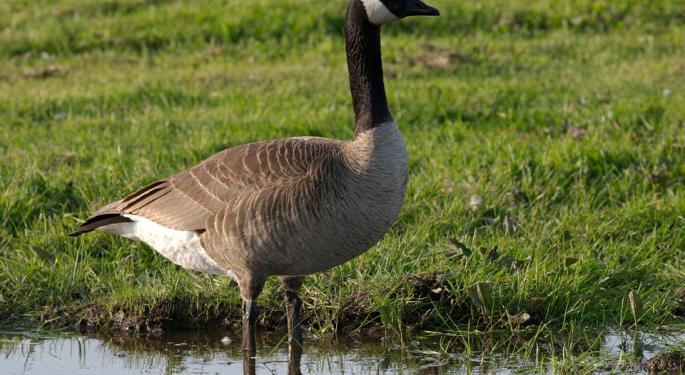 Cold weather-gear company, Canada Goose, is trying to produce clothes for the other three seasons now, according to Bloomberg.
Urban consumers are also the target of another Canada Goose expansion project: retail stores. This year the company is opening two stores, in Toronto and New York, to court its new fans.
According to the report, Dani Reiss, Canada Goose's chief executive officer since 2001, said he'll "definitely" open more Canada Goose outposts in busy cities, although he doesn't envision a fleet of hundreds of shops.
Reiss has tried this seasonal expansion before. None of the attempts, which go back 10 to 12 years according to Reiss, were successful enough to warrant keeping the products around. This time, he hopes the red-hot Canada Goose name will push shoppers into buying.
"It's one of the hardest things to do for a brand—to make counter-seasonal products," said Reiss. We make the warmest jackets. As we become a company that's known to more and more people around the world, and not at the South Pole, they want stuff that has the same functionality, but built for them."
It's a key initiative for Canada Goose, as Reiss doesn't want to be pigeonholed into selling nothing but superwarm coats for eternity.
Bloomberg says the big question for Canada Goose is whether it can be known as more than a winter label. Reiss is trying to convince shoppers that his brand is about tech—proprietary fabrics and performance features. Indeed, that's how the products are marketed.
Next spring, expect Canada Goose to release even more spring styles—windwear, rainwear, ultra-lightweight items. For now, though, the York, Ontario-based company will stay an outerwear maker, and there are no current plans to get into ready-to-wear apparel, said Reiss.
"You'll see other things that are more diverse than just rain," said Reiss. "You're going to see more products suited for urban environments."
Posted-In: Canada Goose Dani ReissNews Media Best of Benzinga
View Comments and Join the Discussion!