EXCLUSIVE: We May Have Found The Next 'Candy Crush'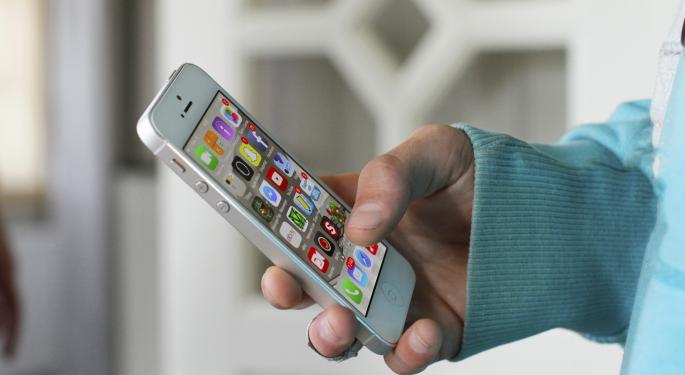 Benzinga recently noticed an interesting comment on Danny Hammett's LinkedIn Corp (NYSE: LNKD) page:
"Stay tuned for what's next. Our team is one created with the top talent globally on the mobile and console development ecosystem. We will be launching our first mobile title shortly and it will be a historic milestone in mobile gaming and social / political genre."
When we saw the man whose creation, leadership and involvement in such iconic brands as "Tony Hawk," "Cabelas Big Game Hunter," "Spiderman," and the "Call of Duty" Franchises drops a hint like that on LinkedIn, we had to speak with him.
Benzinga called Hammett and he agreed to answer our questions about his new game, one that will likely be larger than King Digital's Candy Crush and certainly has the potential to remain relevant far beyond a "fad" game.
King Digital was purchased by Activision Blizzard, Inc. (NASDAQ: ATVI) in February.
The Next Candy Crush?
Hammett said he decided to gather brand partnerships together and offer those brands a key core demographic to market to. By bringing this targeted demographic to the game and brand -- much like the "Tony Hawk" franchise did to rally the skater community around not only Tony Hawk's brand but also the DCs, Vans, Etnies, and Airwalks of the world -- Hammett expects to create a lasting ecosystem. HKA Digital Studios is helping to blend corporate and celebrity branding efforts with a community already identifying itself with the cannabis industry.
When describing his new creation, Hammett asked to "imagine the Sims meets Farmville" and added "there's real brands in it and you can do real world activities. The game has the design features of a platform that has been very successful but most importantly proven at maintaining users for a long time."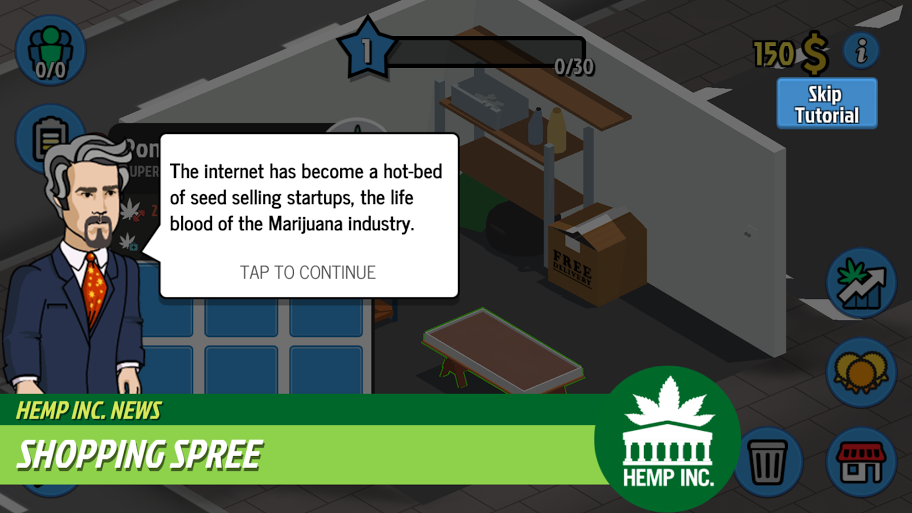 Image Courtesy Of HKA Digital Studios
By combining mobile gaming and brands, Hammett is able to control the cost of acquiring new users. He doesn't have to go out and buy aggregated users from a third-party to capture. He can have brands and celebrities market for him. He has over 50 celebrities and leading brands already lined up to offer their personal and corporate support in and out of the game.
A possible branding example would be Nike Inc (NYSE: NKE)'s recently released Hemp Shoe ahead of 420, the so-called Stoner Holiday celebrated on April 20. Nike's efforts remained limited to the company's exposure through its social media platforms and network of dedicated customers.
Nike could have partnered with HKA Digital Studios to brand its sneaker into the game. Nike could have taken advantage of the larger cannabis community HKA is building by offering an in-game purchase of the sneaker for users to put on their avatars, while also offering those same users a chance to purchase the actual sneaker for themselves, capitalizing on the communities collective support for the larger issue of cannabis legalization.
By offering brands a place to market, HKA Digital Studios expects bring in over $150 million in revenue for FY 2016.
Celebrity Branding And Social Media Potential
With well over 50 and growing daily celebrities and brands already signed up and more considering or agreeing to partner with HKA Digital Studios, Hammett is able to capture the influence of those brands and help monetize them through a core-demographic community concentrated into his game's ecosystem. He doesn't have to pay the celebrities.
The incentive for celebrities is to increase their brand by marketing product through the platform and share their involvement with the project on their social media platforms.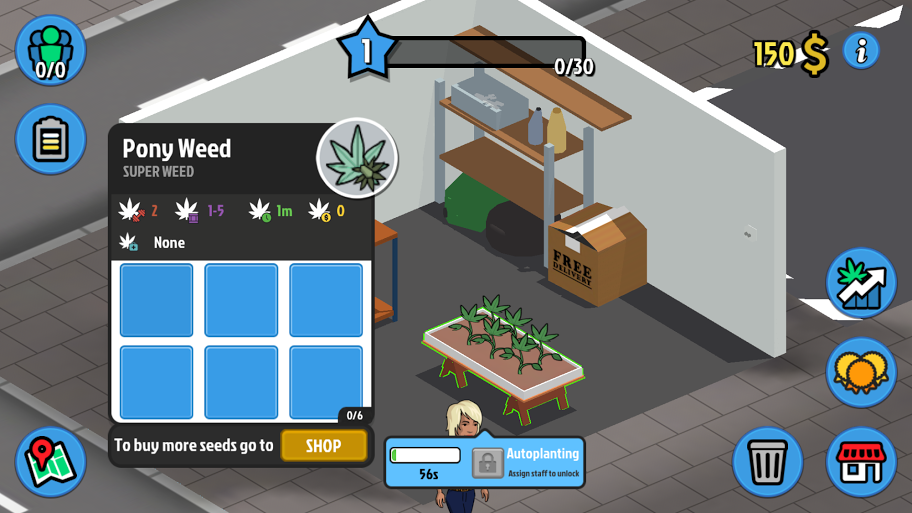 Image Courtesy Of HKA Digital Studios
These brands already support the genre. Hammett said he simply has given them a way to differentiate themselves from their competition as well show how "hip" they are.
For a company valued under $100 million, Danny appears to be on the cusp of the next $5 billion Candy Crush idea.
Keep your eyes on Danny Hammett and HKA Digital Studios. He has the pedigree, intelligence, product, enthusiasm and community strength to change the way brands use mobile games.
Hammett did have a few parting words: "[You] haven't seen my final trick yet."
Posted-In: Candy Crush Candy Crush Saga Danny HammettTop Stories Success Stories Exclusives Tech Interview Best of Benzinga
View Comments and Join the Discussion!