Motor Trend Apple Car Marketing Amounts To Nothing More Than Hype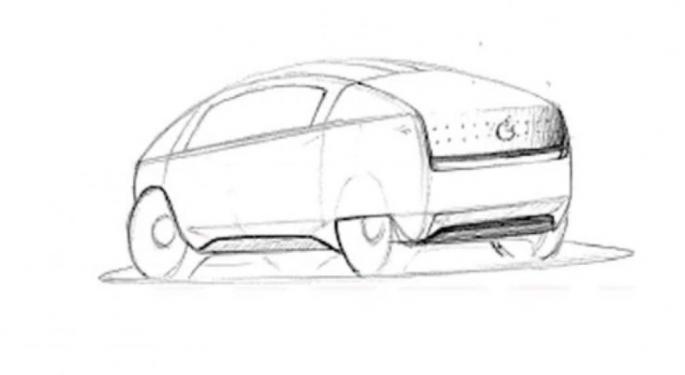 Despite no official word from Apple Inc. (NASDAQ: AAPL), circulated rumors about an Apple Car amounted to nothing more than marketing hype, the rumor's roots have been revealed to be an exercise in brainstorming – concepts created by media outlet Motor Trend.
In a Motor Trend article titled "Apple Car Exclusive: Experts Look At What Could Be A Game-Changer," Kim Reynolds drafted the innovative article outlining what experts in the field had to say about Project Titan.
"As Apple's code-named Project Titan has inhaled Silicon Valley's brightest car brains, it's left enemies swirling in its wake. The tug-of war has grown tense with Tesla, with Apple's rumored $250,00 signing bonuses and Musk's famous, 'We always jokingly call Apple the 'Tesla Graveyard.' If you don't make it at Tesla, you go work at Apple. I'm not kidding,'" Reynolds wrote.
Related Link: The Apple Car Is Here, If You Believe This Rumored Concept Art
The article, full of cautious rhetoric includes a substantive interview with auto-tech experts at the ArtCenter College of Design's Hillside Campus, described by Reynolds as "the international epicenter of automotive design."
What followed was a mock think-tank session around the brainstorming prompt: "OK, everyone – imagine Apple is our client. And we're going to brainstorm what its car will be."
Those involved in the brainstorming exercise included a few big names.
Spurred by the expansive, detailed and professional looking designs by Garrett DeBry, one of the meeting's attendants, the images in particular began blowing up social media.
To Make Matters Worse
Conflagrating the situation is the fact that before the article was published, tweets from Motor Trend went out earlier in the week with clickbait hooks including, "What do we have here? Full Story tomorrow, 4/14. #MTAppleCar" and "Is this the #AppleCar we've all been waiting for? Find out 4/14. #MTAppleCar."
Alas, the concept art has been unmasked as just part of DeBry's imagination, inflated by those brainstorming exercises from Silicon Valley's best and brightest minds, and encouraged by Motor Trend.
Since the article has been published, Motor Trend's tweets have been less allusive and more straight-forward, including this re-tweeted message from Roadshow, "This is @MotorTrend's vision of the Apple Car, and they invited us to come chat about it: roadshow.co/PX6285."
Tesla Investors React
Following the tweetstorm, Tesla's stock experienced its own whirlwind of trading activity.
Below is the five-day chart for Tesla.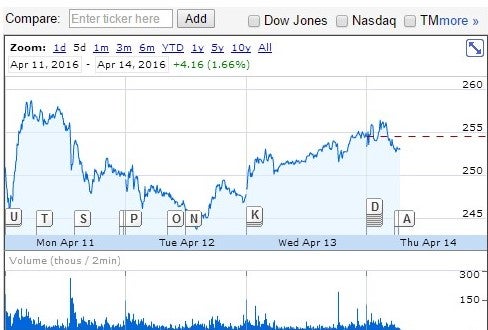 Posted-In: Akash Chudasama Apple Car Di Bao Elon Musk Garrett DeBryNews Tech Media Best of Benzinga
View Comments and Join the Discussion!