Wynn's Insider Buying: Here's What You Need To Know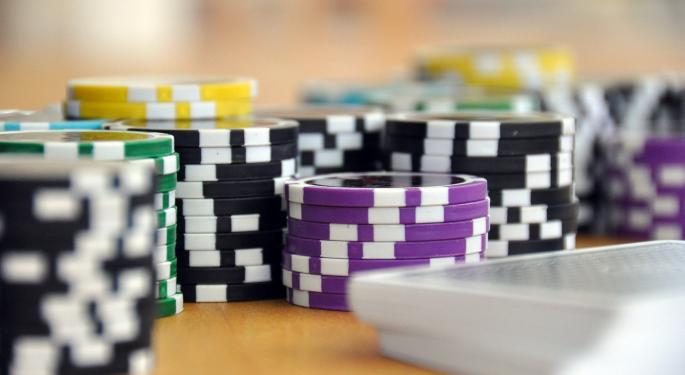 Shares of Wynn Resorts, Limited (NASDAQ: WYNN) gained more than 1.5 percent Thursday morning as investors and traders were likely encouraged by recent multiple insiders buying company shares since the start of 2016.
Stephen Wynn, Wynn Resorts' CEO, acquired 71,275 shares in the open market on January 1 at a price of $51.50 per share. In a subsequent transaction on January 20, the executive bought 380,000 shares at $53.21.
Over the next few days, the executive acquired 192,850 additional shares for as little as $54.81 per share and as much as $58.64 per share.
On February 8, Wynn bought 193,890 shares at $57.67 and another 64,633 shares the following day at $56.98.
Related Link: Macau/Vegas, Baby: Casino ETF Looks For Another Ace
In the most recent Form 4 filing which is dated April 11, Wynn bought 72,851 shares at a price of $98.78 - marking one of the smallest purchase sizes since the start of the new year.

Shares of Wynn Resorts have surged higher by more than 40 percent since the start of 2016, but are lower by more than 20 percent over the past year.
Investors and traders are hoping that the stock's momentum since January will continue. The stock's recent strength could be attributed to investor optimism over a new major strip project called Wynn Paradise Park.
Related Link: Wynn Investors Are Banking On The Public Spending Hot Summer Days In The Desert
The project may attract a plethora of new visitors as it replaces a golf course that only brought in $5 million in adjusted earnings. A Bloomberg report stated the company could generate as much as $850 million in EBITDA from the resort by 2017.
Las Vegas visitors could chose to find relief from the desert heat and take advantage of the 38 acre lagoon with a mile-long sand beach, a boardwalk and an island in the middle.
Customers pay admission to enter the attraction.
"This really does reinvent Las Vegas," Wynn was quoted as saying by Vegas Inc. "And I'm not a guy that does developer - speak very often - I let our projects talk for themselves."
"I don't give a damn if they put a nickel in a slot machine," Wynn was also quoted as saying. "I want them to pay my admission, I want them to stay in my rooms - I want them to drink my booze and eat our food."
Posted-In: casino stocks Stephen Wynn Wynn Insider Buys Wynn Paradise Park Wynn ResortsNews Insider Trades Best of Benzinga
View Comments and Join the Discussion!