April Fool's Joke: Why Intel Is Supporting Apple's iPhone 7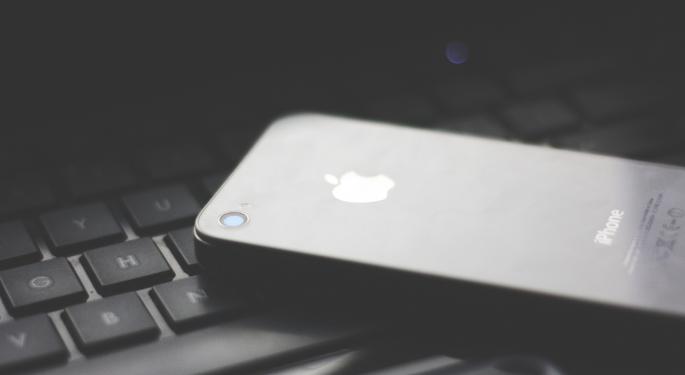 Editor's Note (Sunday, April 3, 2016): This story was based on an April Fool's newsletter. However, this was not disclosed at time of publishing. We sincerely apologize for any confusion.
Intel Corporation (NASDAQ: INTC) and Apple Inc. (NASDAQ: AAPL) jointly announced a breakthrough deal in which Intel will supply the chips for Apple iPhones and iPads, replacing Apples internal custom designed processors. The processor switch will be implemented on the iPhone 7 due out in the fall, according to a newsletter from Semiconductor Advisors LLC.
The deal comes after a tug of war between Apple and the FBI over access to an iPhone owned by one of the terrorists involved in the San Bernardino shooting and culminated when FBI unlocked the iPhone with the help of a third party.
"The switch is motivated by the current fight with the government over encryption which the processor switch will fix," the newsletter said.
Related Link: Google Was Asked Repeatedly To Help US Government Unlock Android Devices
CEO Commentary
Semiconductor Advisors noted that the CEOs of both companies – Brian Kraznich and Tim Cook – explained the deal at a joint announcement.
When questioned by analysts about the impact on system performance Cook responded by saying, "Of course there will be degradation in the performance and usability of the overall product given the change in processors but we think it's a small price to pay for an encryption that is 100 percent irreversible."
Cook further elaborated, "After running native Apple iOS software through an Intel processor, nobody, not even the CIA, NSA or FBI will be able to extract anything useful or intelligible from the device and that level of security is more important than an impact on system performance."
Kraznich said, "This agreement with Intel for CPUs to be used in all Apple iPhones & iPads provides a number of benefits to Apple, most important of which is the need for an 'irreversible' encryption system. The additional benefit is that Apple does not need to rewrite the existing software code for the new CPU."
"Existing 'A series' processor code will be run through a standard Intel X86, 4 core processor which will produce an 'unintelligible' and therefore encrypted output. Intel will also provide the processors at a lower cost while manufacturing them in the United States."
Kraznich continued, "Intel has a history of supplying the Apple Mac product line and will be happy to use the 'contra revenue' model to supply Apples mobility product needs."
Image Credit: Public Domain
Posted-In: Brian Kraznich FBI iPad iPhone iPhone 7News Tech Trading Ideas
View Comments and Join the Discussion!