Expect Exponential Growth For ETF Managed Portfolios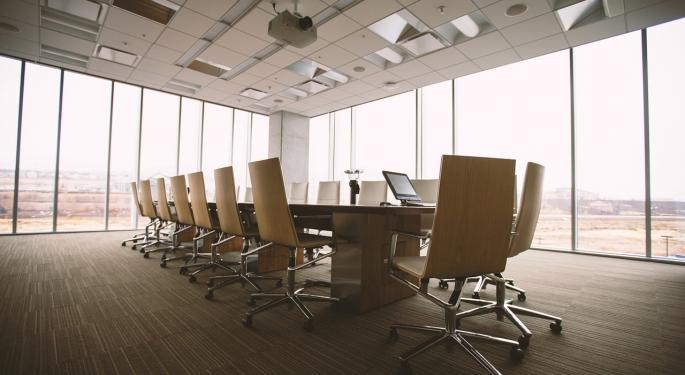 It jibes with the rapid growth of the broader exchange-traded funds industry, so perhaps it is not surprising that data suggest ETF managed portfolios (EMPs) are in for some stellar growth of their own over the next few years.
A new study by BlackRock, Inc. (NYSE: BLK), the world's largest asset manager, indicates multi-asset strategies (MAS) will be a driving force of assets to EMPs. BlackRock is also the parent company of iShares, the world's largest ETF issuer.
"BlackRock surveyed multi-asset managers at over 40 asset management firms – including global asset managers, boutique asset managers, Investment Officers/Consultants and retail insurers – representing approximately $19 trillion in AUM, and found that EMPs and MAS make up a much larger, and faster growing part of the asset management industry than previously believed," according to a statement issued by the asset manager.
Related Link: Revisiting A Popular Multi-Asset ETF
EMPs And MAS
BlackRock data show EMPs currently have a combined $350 billion in assets under management and that number is expected to double to $700 billion by 2020. MAS currently have $2.8 trillion in combined assets and are forecast to represent 10 percent of the global asset management industry over the next five years, according to BlackRock.
Increased flows to EMPs and MAS are part of a broader trend of increased ETF usage by professional investors. U.S. institutions plan to increase their use of ETFs in 2016 according to a new report, "Institutional Investment in ETFs: Versatility Fuels Growth" from Greenwich Associates and commissioned by BlackRock.
"All of the ETF users in the study invested in equity ETFs, with 36 percent planning to increase allocations in the year ahead and 35 percent of those planning to boost allocations by 10 percent or more. 35 percent of fixed income ETF users expect to increase allocations this year, and 36 percent plan to do so by 10 percent or more," said Greenwich Associates.
Basic EMPs have been around for over a decade, but in recent years have made various asset classes more accessible to a rising number of investors.
"ETFs have become the building blocks for global asset managers, retail insurers and consultants as a useful tool to implement asset allocation viewpoints. Some use ETFs tactically within a MAS to create alpha. Others build entire portfolios of ETFs to distribute as part of their own product suite or as models for advisors managing high-net worth portfolios," said BlackRock.
The rise of ETFs in terms of sheer product number (over 1,700 in the U.S.) is also seen as a driver for the growth of EMPs as investors look for new ways to avoid mediocre active management.
Image Credit: Public Domain
View Comments and Join the Discussion!
Posted-In: EMPs ETF Managed PortfoliosBroad U.S. Equity ETFs Specialty ETFs Top Stories Markets Trading Ideas ETFs Best of Benzinga