Facebook CEO Mark Zuckerberg Sees Big Future For Virtual Reality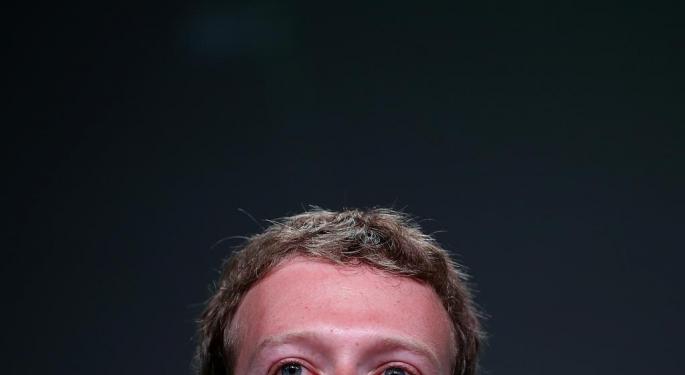 Facebook Inc (NASDAQ: FB) CEO Mark Zuckerberg is always looking towards the future of social media - and the future is virtual reality.
According to USA Today, Zuckerberg made a surprise appearance at Samsung's Mobile World Congress press conference on Sunday and suggested that virtual reality's use in the future will represent the "most social platform."
Facebook is currently working with Samsung on its Gear VR consumer headsets. His brief appearance on stage with Samsung focused on how the two companies will embrace the technology that is still in its infant stage.
"Pretty soon we're going to live in a world where everyone has the power to share and experience whole scenes as if you're just there, right there in person," Zuckerberg said. "Imagine being able to sit in front of a campfire and hang out with friends anytime you want. Or being able to watch a movie in a private theater with your friends anytime you want. Imagine holding a group meeting or event anywhere in the world that you want. All these things are going to be possible. And that's why Facebook is investing so much early on in virtual reality. So we can hope to deliver these types of social experiences."
Facebook already sells its Gear VR set for $99 but will be bundled for free with Samsung's new flagship smartphone, the Galaxy S7 and S7 edge. Zuckerberg believes that "millions" of people will be using the Gear VR set this year.
Zuckerberg also said that Facebook is creating new teams to design the next generation of social apps in virtual reality.
Shares of Facebook were trading higher by nearly 2 percent Monday morning at $106.50.
Posted-In: Facebook Facebook Virtual Reality Mark Zuckerberg Mobile World Congress Samsung Gear VRNews Events Tech Best of Benzinga
View Comments and Join the Discussion!