HBO's 'Vinyl' Opens Lower Than Expected, Yet Quickly Renewed For Second Season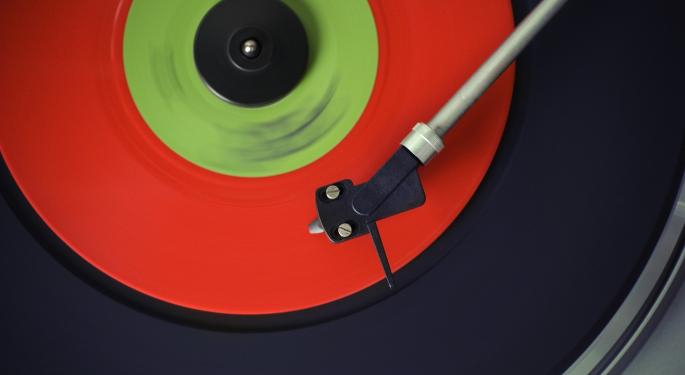 Over the course of 2015, HBO (Time Warner Inc (NYSE: TWX)) didn't debut a single new dramatic series. As a result, anticipation was high for "Vinyl," which came with a pedigree including Martin Scorsese, Mick Jagger and Terence Winter. While initial reaction was positive from the media, investors are seeing a different response from audiences.
"Vinyl's" two-hour debut drew 764,000 viewers. Even counting the 371,000 viewer bump from the replay that followed, those numbers are disappointing. Compare that data to the numbers from some of the company's other recent dramas including "The Leftovers" (1.77 million) and "The Newsroom" (2.14 million) and it's even clearer the level of mismatch.
Related Link: HBO Now's Subscriber Count Off To Slower Count
"Vinyl" is a dramatic look at the music industry in the 1970s with a cast including Bobby Cannavale, Olivia Wilde and Ray Romano. On paper, this should have worked and its underperformance will be analyzed a lot in the coming days by investors and analysts. Still, either way HBO renewed the series on Thursday after just one episode.
From a messaging perspective, the move is not surprising as like with Winter's most recent series, "Boardwalk Empire," this is an awards play just as much as it is a prestige one, so it is important to show confidence. The sheer level of top talent associated "Vinyl" meant it would get every chance to succeed, as the hope is the Emmys take notice of it later this year. Yet, from a business perspective, it is a little shocking HBO doubled-down so quickly after the soft debut.
In fairness, "Vinyl" debuted during an absurdly tough night that included the return of "The Walking Dead" and the NBA All-Star Game— it was also Valentine's Day. The problem is that because this is HBO, a potential flop garners more attention than a success.
The lone potential saving grace here is the +3 and +7 time-shifted numbers that are still to come. The traditional networks have learned to rely heavily on this extra data, but because this is HBO, it hasn't really had a need. Usually, HBO series dominate, but as we've seen with shows like "John From Cincinnati," and "Luck," some don't always resonate.
Regardless, given HBO Now's lower subscriber count, this wasn't the start to 2016, the company was looking for.
Image Credit: Public Domain
Posted-In: HBO HBO Now Martin Scorsese Mick JaggerNews Events Trading Ideas General Best of Benzinga
View Comments and Join the Discussion!