Can Whole Foods Boost Profit Without Losing Its Edge?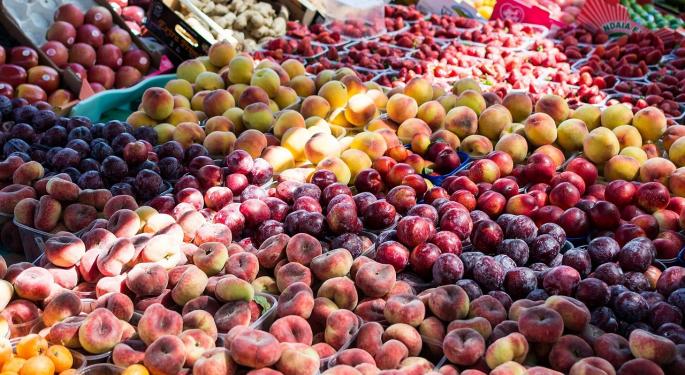 Natural grocery chain Whole Foods Market, Inc. (NASDAQ: WFM) enjoyed a period of impressive gains and exponential growth when the company's organic, locally sourced supermarkets became a hit among consumers.
However, the company's high prices and rising competition from discount retailers have been eating away at the grocer's bottom line over the past two years. Its fourth quarter earnings call revealed that profit fell in the final three months of 2015, as customers increasingly turned to the expanding organic sections at rival retailers like Costco Wholesale Corporation (NASDAQ: COST) and The Kroger Co (NYSE: KR).
Boosting Margins
Now, Whole Foods is stepping up its efforts to reduce costs and boost efficiency in order to offer more discounts and gain some leverage with suppliers, according to the Wall Street Journal. The firm is set to cut 2,000 jobs in order to save $300 million per year and is planning to automate many of its processes to cope with fewer workers.
Related Link: Whole Foods Misses Revenue, Announces New Digital Coupons
Centralizing Processes
Perhaps its most sweeping change, though, is the company's plans to centralize several functions that used to be overseen by local and regional managers. In the past, local and regional managers were responsible for choosing which products their stores would stock. In this way, each Whole Foods was unique and provided customers with local options available only in their area.
However, a new centralized system will allow Whole Foods' headquarters to order all non-perishable items for stores around the country. This system is expected to give the company more leverage with suppliers, which in turn could bring prices down.
Losing Its Edge
However, it will be a fine line between cutting costs and alienating the brand's strong following. One of the reasons Whole Foods has been such a hit among shoppers is the fact that the brand offers locally sourced foods. In order to maintain that edge, the company still allows store-level managers to source some local offerings, but some wonder if that will be enough to satisfy customers.
Image Credit: Public Domain
Posted-In: organic groceries organic produce Wall Street JournalNews Markets Trading Ideas General Best of Benzinga
View Comments and Join the Discussion!