Facebook Takes On Responsibility In The Fight Against Terrorism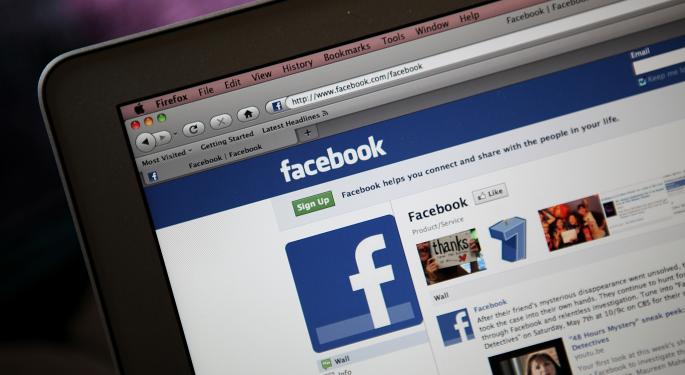 Tech companies have been toeing a fine line between protecting their users' privacy and complying with government requests to provide them with what they think is essential information in combating terrorism. Terror groups are becoming increasingly active on social media, using sites like Twitter Inc (NYSE: TWTR) and Facebook Inc (NASDAQ: FB) to recruit new members, plan attacks and spread propaganda.
Now, Facebook is hoping to take a more active role in the fight against terror by policing some of what is posted on the site and identifying terror threats with a newly formed task force.
Ramping Up Efforts
At the beginning of January, Facebook execs met with U.S. lawmakers who asked the firm, along with many of its peers, to take a more active role in protecting public safety by making efforts to stop terrorists from using the site. Facebook's Monika Bickert is heading up the company's efforts to stop terror propaganda and she said the site is cracking down on abuse.
The company already actively deletes the accounts for known terrorist associates and relies on other users to report images or speech that glorify violence.
Related Link: Is Facebook's Free Internet Fair?
Counter Speech
Now, the company is expanding its fight against terrorism by promoting "counter speech." Counter speech is any rhetoric that discredits extremist views and the social media site is hoping it will help reduce the instances of terror propaganda on its site. Last year, Facebook encouraged college students to send messages countering extremism by providing them with $2,000 budgets and $200 worth of advertising credits.
A New Stance
While it remains unclear whether or not counter speech is making an impact on terrorist propaganda on social media, the push represents a shift in Facebook's position on monitoring users. The company used to argue that social media is a space where free speech should be protected, but amid rising numbers of terrorist activities and government pressure, it appears Facebook is looking to take a hardline against extremists using the site.
Posted-In: News Top Stories Markets Tech Best of Benzinga
View Comments and Join the Discussion!