Desktop 3D Printers Shown To Emit Hazardous Gases, New Report Says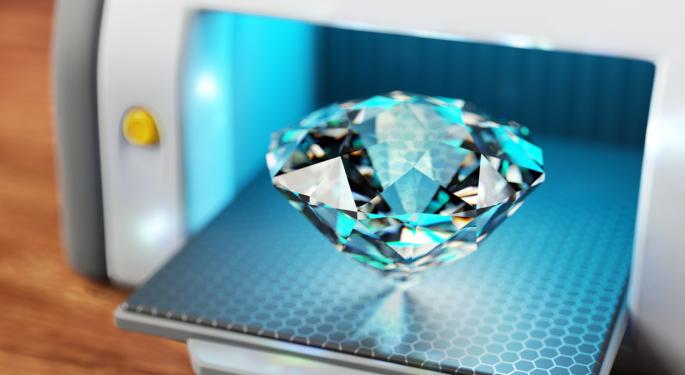 According to Slashdot, a self described news source for technology related news, published a report that 3D printer investors should be made aware of.
According to the report, a new study in the journal Environmental Science & Technology journal "sheds more light" on potentially harmful emissions from desktop FDM 3D printers.
"The researchers measured emissions of both ultrafine particles (UFPs) and volatile organic compounds (VOCs) from 5 commercially available polymer-extrusion 3D printers using up to 9 different filaments," Slashdot reported. "[The researchers] found that the individual VOCs emitted in the largest quantities included caprolactam from nylon-based and imitation wood and brick filaments (ranging from ~2 to ~180 g/min), styrene from acrylonitrile butadiene styrene (ABS) and high-impact polystyrene (HIPS) filaments (ranging from ~10 to ~110 g/min), and lactide from polylactic acid (PLA) filaments (ranging from ~4 to ~5 g/min)."
The report continued that styrene is classified as a "possible human carcinogen" by the International Agency for Research on Cancer.
In addition, caprolactam is classified as "probably not carcinogenic to humans," the California Office of Environmental Health Hazard Assessment (OEHHA) maintains low acute, 8-hour, and chronic reference exposure levels (RELs) of only 50, 7, and 2.2 g per cubic meters, respectively. The report further noted that the minim exposure levels would "likely be exceeded with just one of the higher emitting printers operating in a small office."
Although the report does not mention any companies, 3D printer investors are already on edge.
Shares of 3D Systems Corporation (NYSE: DDD) have lost nearly 75 percent of its value over the past year, while shares of Stratasys, Ltd. (NASDAQ: SSYS) have lost more than 80 percent over the same time period. Shares of ExOne Co (NASDAQ: XONE) have lost more than 50 percent.
View Comments and Join the Discussion!
Posted-In: 3D Printer 3D Printer Cancer 3D Printer Hazards Slashdot StyreneNews Tech Best of Benzinga