General Electric's New Marketing Strategy? Live TV Only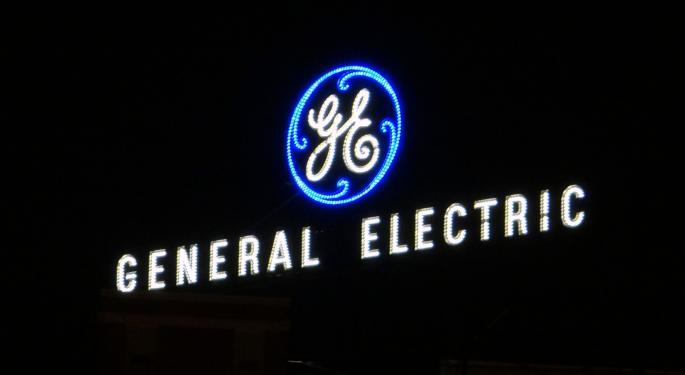 General Electric Company (NYSE: GE) recently made a big announcement: The company will only invest in TV advertisements for live television, and not in prime-time slots.
Linda Boff, GE's chief marketing officer, made this decision, as the company looks for higher "engagement" with the audience. The company expressed that live TV and other interactive social media campaigns are the best way to do it.
Advertising And The Audience
Jay Yarow, Business Insider contributor, wrote, "Boff says the thing she's looking for in her advertising right now is 'impact.' This explains some of GE's high-profile marketing initiatives of late.
Related Link: General Electric Holding Up During Market Rout
"GE sponsored The New York Times' Virtual Reality foray, which sent a cardboard virtual reality headset to 1 million people. And last month GE invested in its second Snapchat ad campaign, sponsoring a 'Geofilter' that allowed travelers to send pictures to their friends that included a graphic overlay about which airports they were in and where they were jetting off to."
GE Throughout The Ages: Staying Current
As a company with over a 120-year history, this announcement reflects the current period where advertising is more likely to make an impact with platforms such as Snapchat rather than recorded TV. Because of services such as DVR and Netflix, Inc. (NASDAQ: NFLX), where customers can skip the advertisements, prime time showing of GE's commercials doesn't have the same effect as it did 10 years ago. Therefore, GE's decision makes sense within the constraints of the current viewing environment.
Going forward, it will be interesting to see if and how many other companies follow this trend to take their ads off the traditional channels in hopes of grabbing the attention of their core audience.
GE closed Thursday at $30.00, up 0.10 percent.
Image Credit: By Momoneymoproblemz (Own work) [CC BY-SA 3.0], via Wikimedia Commons
Posted-In: Business Insider Jay Yarow Linda BoffNews Trading Ideas Best of Benzinga
View Comments and Join the Discussion!