The Chan-Zuckerberg Facebook Initiative: What Is This $45 Billion For?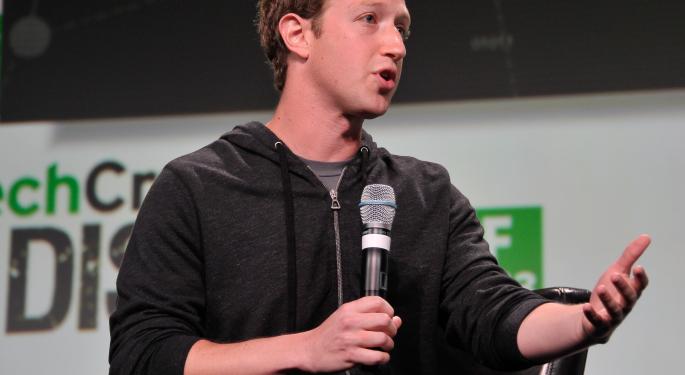 The Chan Zuckerberg Initiative was launched by Facebook Inc (NASDAQ: FB)'s CEO and founder Mark Zuckerberg and his wife Dr. Priscilla Chan.
The Initiative seeks to "advance human potential and promote equality."
The Initiative hopes to solve some of the greatest challenges facing future generations that "cannot be solved by short term thinking."
Facebook's founder and CEO Mark Zuckerberg wrote a letter on Tuesday to his newborn daughter, Max.
Zuckerberg wrote that it his responsibility as a parent to make sure Max grows up in a world "better than ours." He added that society has an "obligation" to invest today to improve the lives of not just Max but the billions of other people who will live in "future generations" – whether it is in 25, 50 or even 100 years from now.
"We will do our part to make this happen, not only because we love you, but also because we have a moral responsibility to all children in the next generation," Zuckerberg wrote. "Our society has an obligation to invest now to improve the lives of all those coming into this world, not just those already here."
Zuckerberg hopes for Max's generation relies on two ideas: "advancing human potential" and "promoting equality."
To promote Zuckerberg's vision for Max's future, he has agreed to donate 99 percent of his Facebook shares, currently valued at $45 billion, to the "Chan Zuckerberg Initiative." Top at the priority list for the Initiative includes "personalized learning, curing disease, connecting people and building strong communities."
The Initiative's official Facebook page noted "we must build technology to make change." It added "many institutions invest money in these challenges, but most progress comes from productivity gains through innovation."
"We must back the strongest and most independent leaders in each field," the page also stated. "Partnering with experts is more effective for the mission than trying to lead efforts ourselves."
"We must take risks today to learn lessons for tomorrow."
Posted-In: Chan Zuckerberg Initiative Mark Zuckerberg Max Zuckerberg Priscilla ChanNews Tech Best of Benzinga
View Comments and Join the Discussion!