Tesla Recalls 90,000 Model S Vehicles Over Seat Belt Issue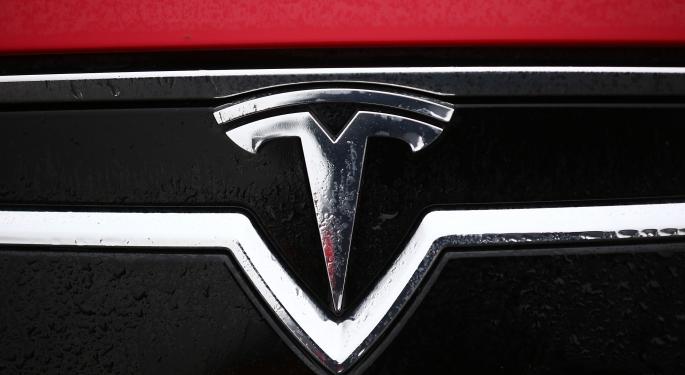 Shares of Tesla Motors Inc (NASDAQ: TSLA) sold off sharply on Friday after the company recalled 90,000 Model S vehicles.
Tesla said that an owner in Europe saw a bolt holding the seat belt system in place coming loose.
The company added the flaw was an installation issue, not a problem with the fastener and no injuries were reported.
Shares of Tesla Motors fell to a session low of $213.58 on heavy volume on Friday after the company announced a recall of 90,000 Model S vehicles over seat belt concerns.
Tesla confirmed that a customer in Europe reported a problem when she turned around to speak with passengers in the back seat. A bolt holding the seat belt system in place became loose – a flaw that could cause the seat belt to tighten incorrectly in a crash, according to Business Insider.
Tesla acknowledged the problem and said that only a single Model S vehicle in Europe experienced the malfunction. The company emphasized the fact that no injuries were reported and the defected seat belt has since been repaired.
Related Link: Apple Won't Buy Tesla
In fact, Tesla's recall of nearly 90,000 Model S vehicles is out of an "abundance of caution" and the flaw can be fixed in just a few minutes. Nevertheless, investors and traders still expressed concerns over the company's largest recall to date.
"If you are concerned about the status of your seat belt prior to your scheduled inspection, you may be able to detect this condition by pulling very firmly on the lap portion of your seat belt with a force of at least 80 pounds," Business Insider quoted Tesla as saying in e-mail to customers. "This procedure may detect an improperly attached seat belt but performing this procedure does not replace the need for an inspection by a Tesla technician."
Posted-In: auto recall Tesla Model S Tesla Model S RecallNews Best of Benzinga
View Comments and Join the Discussion!