Who Wins From Square's IPO?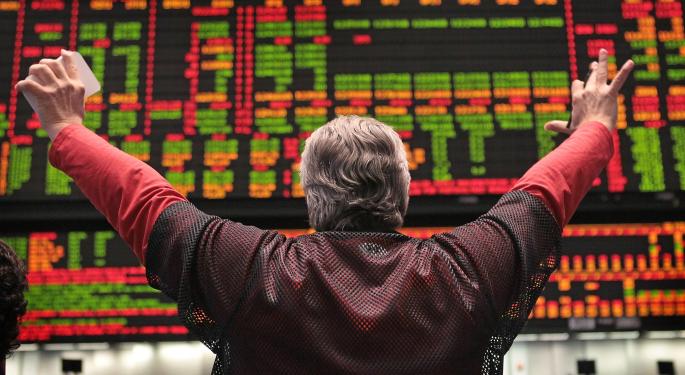 Square Inc (NYSE: SQ) has priced its IPO at $9 per share and will begin trading on Thursday.
Venture capital funds and other pre-IPO investors stand to profit from their investment.
Square's IPO price implies a valuation of $2.66 billion, a large increase from the $45 million the company was valued at in 2009, but more than half of the $6 billion the company was valued at last year.
After much anticipation, Jack Dorsey's mobile payment processing company Square will begin trading on the New York Stock Exchange for the first time on Thursday. The company priced its IPO at $9 per share, implying a valuation of $2.66 billion.
Square, founded in 2009, raised $10 million in a Series A funding at a $45 million valuation. According to CrunchBase, early investors include Biz Stone, Twitter's co-founder, Brian Pokorny of SV Angel, and Yahoo! Inc. (NASDAQ: YHOO) CEO Marissa Mayer. The venture capital firm, Khosla Ventures was also named as an early investor.
Sequoia Capital and Khosla Ventures participated in a Series B financing round in January 2011. According to TechCrunch, Square raised $27.5 million at a reported $240 million valuation. Just a few months later, Square secured $100 million in a new financing round that was led by Kleiner Perkins (also joined by Tiger Management) which valued the company above $1 billion. Square's valuation continued to grow with each financing round. The company's valuation peaked at $6 billion when it raised $150 million in a Series E financing round. Notable investors included the Government of Singapore Investment Corporation (GIC), Goldman Sachs, and Rzvi Traverse Management.
According to Pymnts.com, a site that monitors the payment industry, Square's last round of funding offered investors downside protection. If the company's valuation doesn't clear $7.2 billion by the time of its IPO, investors will be given extra shares to compensate for the losses and ensure a return.
TechCrunch also noted that if Square's IPO were priced at $12 per share, Series E investors would be issued an additional 5.3 million shares.
"From Square's S-1, we know that its Series E investors paid $15.46 per share for Series E Preferred Stock," TechCrunch explained. "The ratchet in Square's Series E provides that if the IPO price is less than $18.56 per share, the IPO conversion formula is adjusted such that the Series E investors would receive a number of common shares equivalent to a number if the IPO price had been $18.56. What does this mean? Square's Series E investors were guaranteed a 20 percent return in an IPO."
Infographic
EquityZen also provided a great infographic on Square's valuation over time, ownership and what prices each key investor bought in at. Check it out below.
Visit EquityZen to see more Paths to IPO.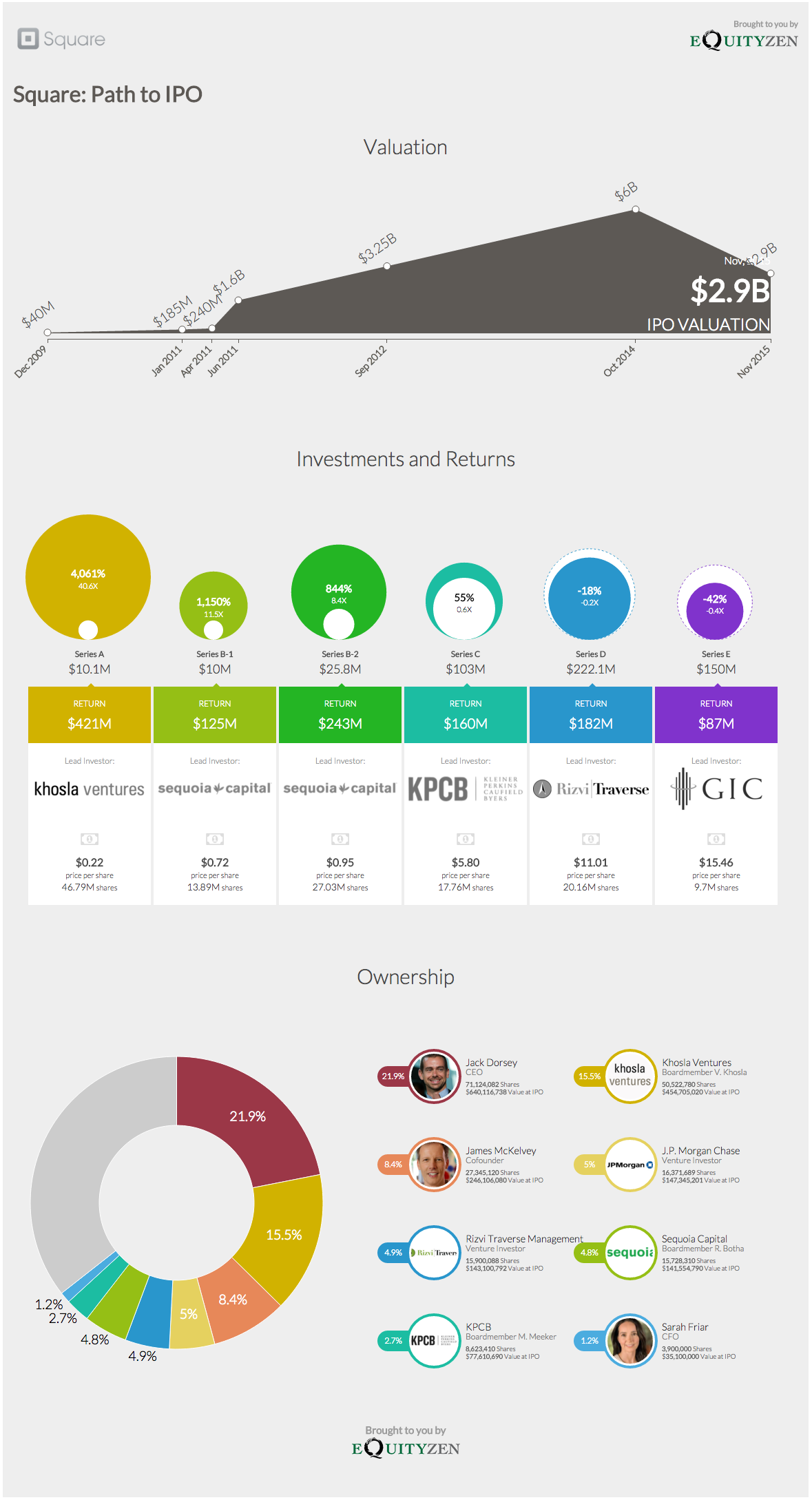 Posted-In: Square Square IPO Square Series A Financing Square Series E Financing Square ValuationNews IPOs Best of Benzinga
View Comments and Join the Discussion!