Google's Self-Driving Car Gets Pulled Over For Slow Driving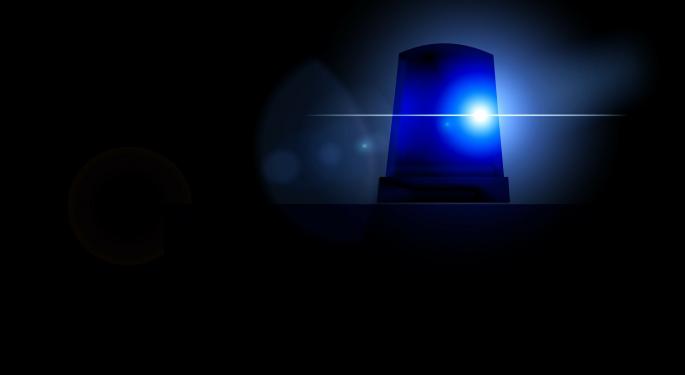 It's no secret that Alphabet Inc (NASDAQ: GOOG) (NASDAQ: GOOGL), through Google, has been testing a self-driving car in California.
Google's self-driving car was pulled over by a police officer for driving too slow.
The police department confirmed the pull-over, noting that traffic was "backing up" behind the "slow moving car."
It might be a difficult picture to imagine, but Alphabet/Google's self-driving car was pulled over by a police officer in Mountain View, California. The reason? Driving too slow.
According to Digital Trends, Google is testing 21 cars near its Mountain View headquarters, and four cars along with 23 Lexus SUVs in Austin, Texas.
Related Link: Ford First Automaker To Test Autonomous Vehicle At Mcity, University Of Michigan's Simulated Urban Environment
The Situation
The Mountain View Police Department confirmed the incident in a blog post. The agency noted that traffic was backing up behind a "slow moving car" that was traveling at 24 miles per hour in a 35 miles per hour zone. The police officer was initially unaware that the car was in fact an autonomous vehicle.
The police department added that the self-driving car was legally permitted to drive in the zone. In fact, under the California Vehicle Code, the self-driving car is permitted to drive in areas with a speed zone of 35 miles per hour or less.
The police officer, once realizing that there was no human in the car, "made contact with the operators" to "educate the operators about impeding traffic."
The event was captured by a Facebook user who uploaded a photo of a police officer interacting with the self-driving car.
Google Responds
Google commented on the incident in a blog post. The company said that it capped the speed of its vehicles at 25 miles per hour for "safety reasons," as the vehicles should appear to be "friendly and approachable," rather than "zooming scarily through neighborhood streets."
Image Credit: Public Domain
Posted-In: Autonomous Cars digital trends Google Google Self Driving Car Mountain ViewNews Tech Best of Benzinga
View Comments and Join the Discussion!