Sony Is First To Purchase Its Own Snapchat Discover Channel For 'Spectre'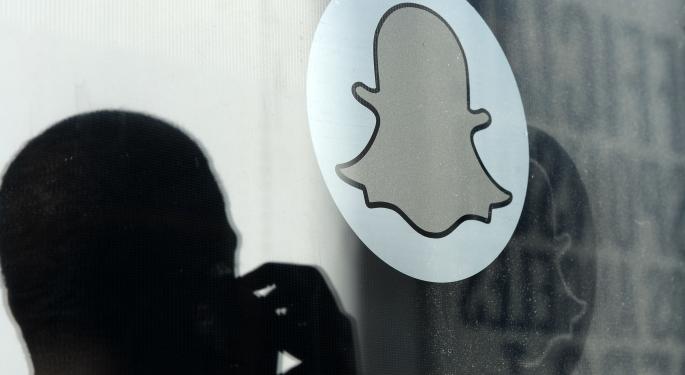 Snapchat earlier this year introduced its Discover channel that allows media companies to program their own channels.
Ahead of the latest Bond film, Sony Corp (ADR) (NYSE: SNE) is the first brand to purchase its own Discover channel.
The sponsored channel will feature material to promote the film and was made exclusively for Snapchat.
As James Bond fanatics anxiously await the release of the latest film, Snapchat has teamed up with Sony Pictures to promote the film, according to Digiday.
"Spectre" pits famed British spy James Bond against the mysterious yet growing international criminal organization named SPECTRE (Special Executive for Counter-intelligence, Terrorism, revenge and Extortion).
Sony Pictures has now become the first brand to purchase its own Discover channel to promote the film, which has already been released in the United Kingdom and will be released domestically on November 6.
Related Link: Yahoo Or Buzzfeed? Snapchat Says Only One Knew How To Connect With Millennials
Unfortunately for Bond fans, the sponsored channel was only available for 24 hours and is now removed. However, the investment community will be following the story as it may signal Hollywood's willingness to utilize social media outlets as a form of advertising.
Warner Bros. recently became the first brand to purchase a "Promoted Moment" from Twitter Inc (NYSE: TWTR) ahead of its "Creed" movie. Like "Spectre," the Promoted Moment featured videos and other promotional material which was only available for 24 hours.
Twitter expects to eventually have one Promoted Moment each day, according to a Bloomberg report. Advertisers would gain premium real estate within the Twitter platform, which naturally translates into a higher ad rate.
View Comments and Join the Discussion!
Posted-In: Discover James Bond SnapChat Sony Pictures SPECTRENews Tech Best of Benzinga