Google, Apple And Facebook Battle Over News Delivery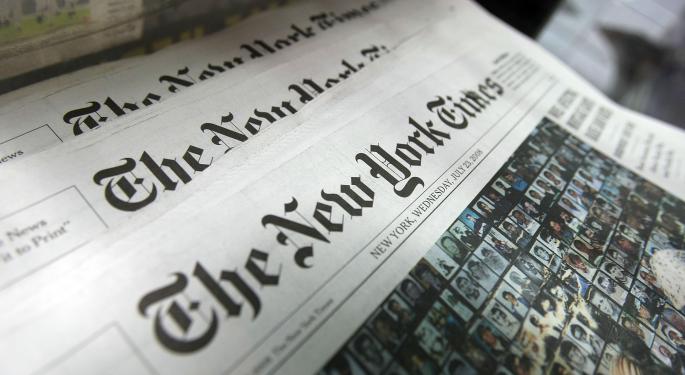 After Apple Inc. (NASDAQ: AAPL) announced the release of its Apple News App and Facebook Inc (NASDAQ: FB) launched its own Instant Articles news delivery service, Alphabet Inc. (NASDAQ: GOOG)'s Google responded with its own offering— Accelerated Mobile Pages Project (AMP). All three come as an answer to calls for faster loading, less ad-heavy webpages, but many are wondering which of the three will catch on.
Open Source
Both Apple News and Facebook Instant Articles depend on publisher partnerships. Interested parties can team up with either organization to make their content available on the desired platform. However, both firms are offering a closed service that will only make partners' content available to users.
Related Link: 5 Companies Finding Different Ways To Monetize Journalism
By contrast, Google claims that AMP will be an open-source platform, meaning that anyone can use AMP's code. Like Apple News and Facebook Instant Articles, AMP speeds up page load time, but Google has made the platform available to anyone, meaning that no prior relationship with Google will be required.
Controlling Content
Many worry that Apple and Facebook's attempts to deliver faster pages will restrict content that users are viewing as the platforms depend heavily on publisher relationships. For that reason, Google's AMP has been a compelling alternative. However, in its early stages, AMP pages are watered down and reminiscent of web pages from the early days of the Internet.
Restrictions that keep pages loading quickly have taken away from some of the bells and whistles publishers typically use to make their content more engaging. Current AMP restrictions also prohibit publishers from using tracking tools to gain information about their readers. As those metrics make up a big part of most firms' advertising strategies, AMP as it is now leaves something to be desired.
Posted-In: Accelerated Mobile Pages Project AMP Apple News Instant ArticlesMarkets Tech Best of Benzinga
View Comments and Join the Discussion!