Tech Firms Will Struggle With Fallout From Snowden Revelations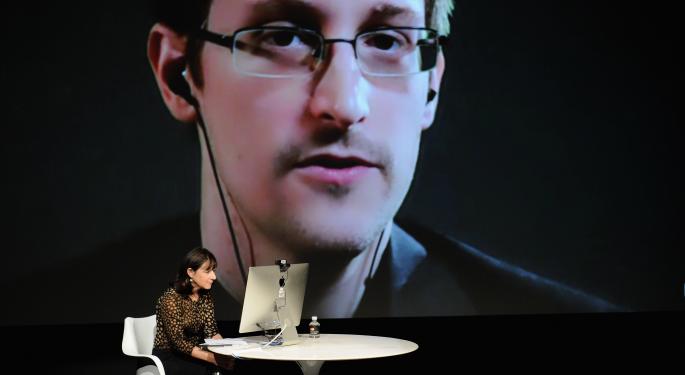 Two years ago, National Security Agency contractor Edward Snowden leaked classified information which showed that the United States government had been spying on people around the globe without their knowledge. The incident sparked international outrage and caused consumers to demand strict privacy standards from tech firms.
However, despite the efforts of many of the most popular tech firms to distance themselves from the government, concerns about privacy protection in Europe have caused a headache for those that operate across the pond.
Now, a new ruling from the region's highest court will cause many firms to rework their operations in order to comply with new legislation.
Data Sharing Illegal
On Tuesday, the Court of Justice of the European Union ruled that companies will no longer be allowed to transfer customers' personal data from Europe to the US using the Safe Harbor system. The rule will mean a headache for thousands of companies based in both the US and the EU as their communications between offices in both regions will now be subject to strict security checks that used to be waved.
Related Link: The Cybersecurity ETF Long-Term View Is Bright
Security Rules Differ
The court's decision was based on the assumption that U.S. national security is able to override the personal privacy standards that Safe Harbor provides, and therefore the system does not adequately protect European consumers' private data. With Safe Harbor in place, the court argued, European citizens have no way to challenge the way their data is used in the US.
A Problem For Multinationals
While the decision may receive a positive reaction from EU residents who worry about their privacy, multinational firms are criticizing the deal, saying that it hinders their ability to do business efficiently. Everything from internal payroll data to marketing information will be subject to the new rules, making the process of communicating between offices in the US and Europe cumbersome.
Posted-In: Edward Snowden NSANews Eurozone Legal Global Markets Tech Best of Benzinga
View Comments and Join the Discussion!