European Investments, Greek Bonds Beginning To Look More Attractive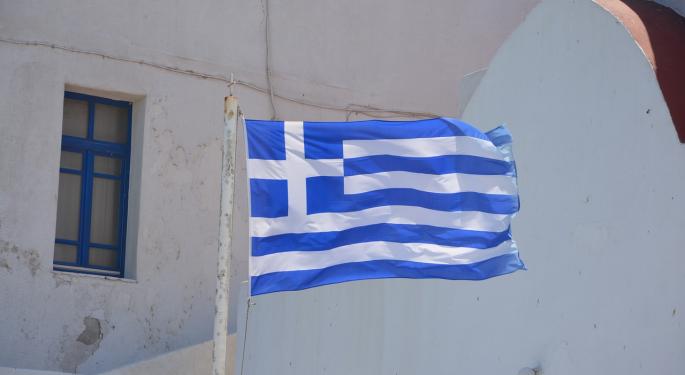 For the first time in a long time, Europe is beginning to look appealing for investors. The region has been through a difficult year of economic and political uncertainty, and despite predictions that the eurozone would crumble just a few months ago, the region appears to be turning a corner into what could be a more stable period.
With Greek elections over and fears of a Grexit largely calmed, many investors are turning back to the continent looking for an investment opportunity.
Greek Bonds
Many investors are using last weekend's elections in Greece as a reason to buy into the country's bond market. Alexis Tsipras and the Syriza party gained enough votes to come back into power on Sunday.
Related Link: Syriza Returns To Power In Greece
They appear to be willing to play by their EU creditors' rules this time around, suggesting that a Grexit is all but off the table. This makes Greek bonds an attractive option, as much of their uncertainty was tied to concerns about the nation exiting the eurozone.
Greece's bond market still carries a lot of risk due to worries that Tsipras won't be able to hold the nation's third bailout deal together in the coming months, but many are opting to take that risk in hopes of a hefty reward.
Quantitative Easing
One of the biggest reasons investors are turning back to Europe is the European Central Bank's quantitative easing program.
The bank's willingness to inject more cash into the EU economy if need be has many investors chomping at the bit to get in on some of the action.
If U.S. markets are anything to go by, share markets will likely rise to new highs following another round of QE.
The bank's current plan is set to last until September 2016, but many expect that ECB President Mario Draghi will up the bank's aid in the coming months.
Image Credit: Public Domain
View Comments and Join the Discussion!
Posted-In: Alexis Europe European Central BankNews Eurozone Global Markets Trading Ideas Best of Benzinga