The Coming Wave Of Credit Card Security Changes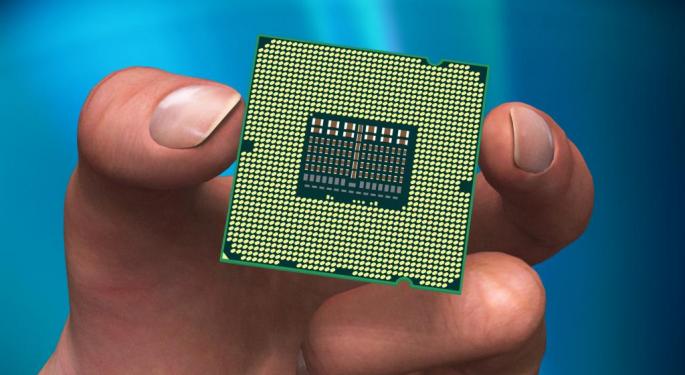 Beginning Oct. 1, 2015, fraud liability security rules regarding credit and debit cards will change.
The move is part of an effort finally to replace outdated 1960s magnetic-stripes with chips.
The changes are designed to offer more protection to consumers.
According to MasterCard Incorporated (NYSE: MA) Senior Vice President, Carolyn Balfany, this year's holiday shopping season may provide the most credit and debit card security ever.
That's because, beginning Oct. 1, new security rules will that encourage banks and retailers to upgrade to chip technology go into effect.
Financial institutions and merchants that don't upgrade will be subject to a new rule that says, "Liability will fall on the bank or retailer with the least secure technology."
Benzinga spoke with Balfany about the upcoming changes.
Related: How Does the U.S. Migration to EMV Chip Payments Impact Healthcare?
BENZINGA: Can you explain what the phrase, "liability falls on the bank or retailer, with the least secure technology," means for consumers, banks and retailers?
Carolyn Balfany: Sure. The liability shift is actually something that's happening inside the payment industry. It doesn't affect the consumer.
As of Oct. 1, whoever has not upgraded to chip payments will be responsible for any resulting fraud.
If the bank has not given you a new chip card, and you use your magnetic swipe card and there's resulting fraud the bank will be responsible for that.
Similarly, if the merchant has not upgraded their terminal to do a chip transaction, and a chip card comes to their terminal that results in fraud, then they're responsible for the liability for that fraud.
BZ: How does the chip technology work?
CB: It's very smart. The consumer goes to the terminal and swipes their card with a chip on it. If that terminal has been turned on for chips, they will get a message on the terminal asking them to insert their card into a small slot at the front of the terminal.
They will leave it there while making their purchase. They will confirm the amount and sign or enter their pin, just as they do today. At the end of the purchase, they will remove the card.
The primary difference for the consumer is that they are inserting their card and leaving it there for just a second or two during the purchase.
BZ: Is there anything else about the way people shop that will change because of chip technology?
CB: No. That's it for the consumer. Which is really terrific, because there's a lot more technology happening behind the scenes to make that purchase far more secure.
There are unique values being created with every purchase. It really doesn't take much change at all on the consumer's part.
BZ: Do all merchants, large and small, have to accept chip cards?
CB: They don't have to. That's why it's a liability shift within the industry.
This allows each business to decide when their upgrade makes most sense. If a business has a regular upgrade to their terminal planned in a year and they are not particularly concerned about fraud, they can wait.
We hope all merchants across the country will upgrade their terminals and we think that'll happen by the end of 2017. It'll take a couple of years for the whole country to migrate.
BZ: Is there anything merchants have to do that's different, other than install new technology?
CB: They need to install the new terminals and of course, the software upgrades to do that.
In addition, we hope merchants will familiarize themselves with the process, so that when consumers come in, they can help give them a couple of simple directions if they need it.
Otherwise, it's really quite simple, and the technology guides itself with the messages on the screen.
BZ: How do consumers obtain new replacement chip cards?
CB: Banks and credit unions are already sending them out; so many consumers already have the chip cards in their wallets.
They'll continue to send those out over the next year or so. If you need your card sooner, or would like to have one sooner, you can give your bank or credit union a call.
Related: MasterCard Supports U.S. Small Businesses Making Big Shifts to Chip Cards
BZ: How can consumers or merchants get more information?
CB: The payment industry has launched a great website called GoChipCard.com. Consumers, merchants and even card issuers can get a lot of information there including how to use a chip card, and why it's safer.
At the time of this writing, Jim Probasco had no position in any mentioned securities.
Posted-In: Benzinga MasterCard IncorporatedNews Top Stories Exclusives Tech Interview Best of Benzinga
View Comments and Join the Discussion!