Telligent's Carve Out From Zimbra: The Scoop From Verint Systems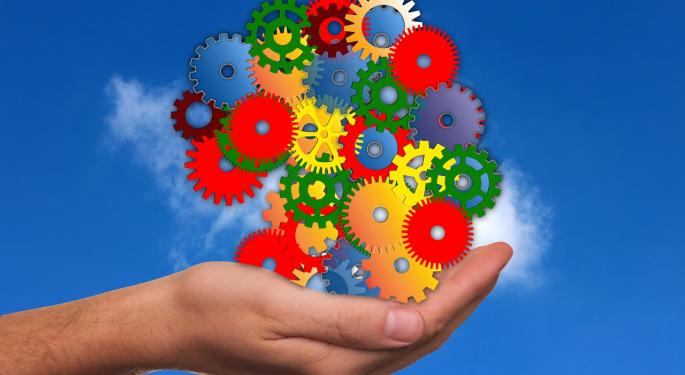 Following Verint Systems Inc. (NASDAQ: VRNT)'s recent acquisition of Telligent from Zimbra, Verint Senior Vice President for Global Marketing Ryan Hollenbeck spoke with Benzinga about the acquisition and what it means for Verint Systems, its customers and shareholders.
Related Link: Verint Extends Customer Engagement Optimization Vision, Adding Innovative Community Software
Benzinga: What does the acquisition of Telligent mean for Verint in a broad sense?
Ryan Hollenbeck: If you think about the greater Verint, we have this vision of actionable intelligence and it extends across three primary markets – customer engagement optimization, security intelligence and then fraud risk and compliance.
This acquisition is right in the middle of that first market – customer engagement optimization.
It's been well over a year now since we've acquired KANA. That gave us a unique opportunity to extend this vision of customer engagement optimization into various engagement channels. This is because KANA has email management software, chat software and web self-service capabilities.
What we now get with Telligent is community software, which is another engagement channel.
BZ: What makes community software important?
RH: Consumers want to go out and self-serve and to find the insights and perspectives of their peers.
The importance of communities has grown. Many of us like to go out to a community and see what other people think before we make a purchase decision or to get support or answers to questions.
BZ: What does Telligent do in that regard?
RH: Telligent builds internal communities. We used to call them "intranet," back in the days. They're much more of a social environment now.
They also build external communities where you can hear from peers, other users of different systems and processes and get answers to questions.
That was a missing part of our portfolio and, as you can imagine, a very important and strategic one.
BZ: What will Verint's customers gain because of this acquisition?
RH: What they'll get from us, more than anything, is "communities as part of a comprehensive customer engagement optimization platform."
Importantly, that includes all the things I mentioned earlier – email, voice chat, web self-service, branch social and now communities as well.
There's a lot of discussion nowadays about omni-channel, meaning, regardless of how the customer engages with you as a company, you should treat that customer as one consistent journey and not silo channels.
This is one of the things that we're trying to help our customers do.
BZ: How do you see customer engagement evolving for Verint and others in the space?
RH: There's an important digital transformation taking place right now. Many organizations are trying to develop and maximize their efforts and that means trying to get digital assets – such as videos and infographics – in front of consumers.
If I'm a marketing person, I want to have a community where I can help (consumers) self-serve more and get access to digital assets instead of just reading brochures.
If I'm a customer service buyer, community has now become a critical component of my company's customer support strategy. Many organizations are trying to drive their customers to self-service and, frankly, many consumers want that.
Consumers prefer not to have to call a call center. They're okay with going out and finding information, as long as it's easy to find, searchable and well organized.
I think these trends – consumers wanting to go self-service and seek perspectives from their peers as well as digital transformation around mobile and social channels – will continue.
BZ: How do you see the role of social communities changing?
RH: I think many digital marketing firms focus on customizing the online community to fit their specific brand. What they really want to do is get more brand affinity.
They want social crowdsourcing. They want to create forums and groups and make it simple for their customers (and consumers) to come to their community, have a strong brand presence and get what they need.
We now have a partnership with Sitecore, the Sitecore experience platform, because that's a channel for Telligent.
I think Telligent community is an important part of what Sitecore should be doing to build out a digital experience, because communities are front and center to the brand now.
With regard to customer support, there's always the issue of cost. Pushing through self-service is much less expensive than phone calls.
The important thing not to be lost is that consumers often prefer that and it actually saves them time.
Related Link: Verint Systems Posts Upbeat Q1 Earnings, But Revenue Misses Views
BZ: How do you see all of this bringing value to Verint and its customers? How will it help the bottom line?
RH: I think much of this has to do with vision. Verint has had an actionable intelligence strategy for 20+ years now, and we have a reputation of innovation.
Our stakeholders expect us to continue to innovate through both organic innovation and through acquisition innovation.
This is a good example of acquisition innovation and through this, we are going to be able to offer more value to Verint buyers – specifically marketing and customer service buyers.
At the time of this writing, Jim Probasco had no position in any mentioned securities.
Image Credit: Public Domain
Posted-In: Ryan Hollenbeck Sitecore Telligent ZimbraEntrepreneurship Exclusives Interview Best of Benzinga
View Comments and Join the Discussion!