Panama Canal Cocoli Lock Leak Up Close (VIDEO)
The $5 billion Panama Canal expansion is facing uncertainty following a leak in one of the dams according to recent reports from gCaptain. There have been no details produced regarding the breadth of required repairs. Concerns over the project's ability to reach completion by April 2016 have been buffered by comments from the Panama Canal Authority (ACP) according to gCaptain. Construction of the new locks will aid in transporting larger ships through the region and are part of a broad global expansion that began with the Suez Canal additional sea route completed earlier this month.
Video from gCaptain of the leaking lock:

Data from Marine Traffic shows congestion in the area. The red icons are Tanker ships and the green icons are Cargo ships: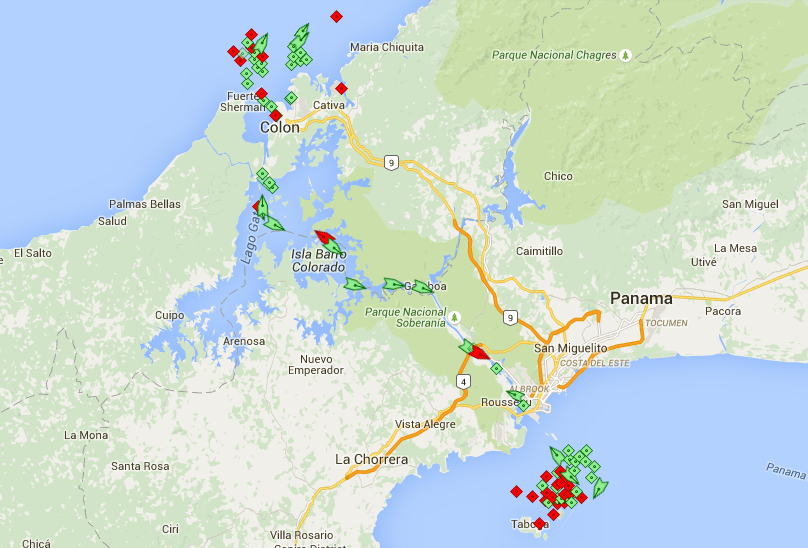 The leak shouldn't detrail the April 2016 expected completion date but a problem of this degree, in an industry already running a tight ship on timing (excuse the pun), any expected delays could leave profits on the table for shipping firms. GUPC is the main contracting firm responsible for the perfect construction of the new locks and the ACP says GUPC shoudl bear all costs related to repairing the locks.
Posted-In: News
View Comments and Join the Discussion!