How Does The Internet Fit Into Terror Plots?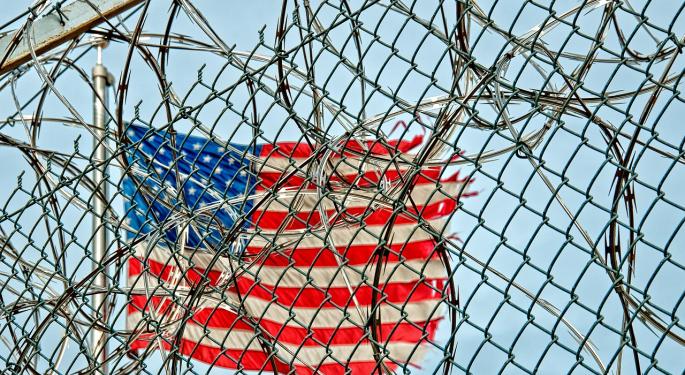 Worries about terrorist attacks are at an all-time high across the globe as tension between extremist groups and the West continues to rise. One major concern that has made its way to the forefront of policymakers' agendas has been the Internet and how it fits into the growing need for more security.
The landscape of extremist movements has changed significantly as technology advances and more people and places are connected on the web. Now, those connections are proving dangerous, and it has been difficult for lawmakers to find a good way to mitigate those risks.
Hacking
Hacking attacks are at the forefront of most Western nation's minds these days after several high profile incidents proved that cybersecurity hasn't been keeping pace with hackers' developing skills. A survey conducted by the Intel Security and Aspen Institute showed that nearly half of the 625 IT executives surveyed foresee a damaging cyberattack on critical infrastructure happening within the next three years.
The attack, the execs said, will likely have a greater impact than the data breaches seen in hacking attacks so far and could result in the loss of lives.
Related Link: Palo Alto Networks CEO On The Changing Perception Toward Cybersecurity
What To Do
There is no clear answer to the situation at hand; keeping up with the ever-changing cbyercrime landscape has been an elusive problem. However, most experts agree that more cooperation between the public and private sectors is needed. Unfortunately, private firms have been hesitant to join forces with government agencies for fear of privacy violations.
Social Media
Social media represents a major stumbling block in the fight against terror plots, as sites like Twitter and Facebook have been used by Islamic State participants to recruit new members and hatch deadly plans. The U.S. Senate is working to require companies like Twitter Inc (NYSE: TWTR), Facebook Inc (NASDAQ: FB) and Google Inc (NASDAQ: GOOG) (NASDAQ: GOOGL) to report content that could indicate terrorist activity to law enforcement agencies.
Because determining what posts are terrorist-related requires a great deal of subjective analysis, many social media firms argue that it isn't a feasible burden to place on their operations.
Image Credit: Public Domain
Posted-In: Cybersecurity Facebook Intel Security and Aspen Institute ISIS Islamic StatePolitics Top Stories Tech Best of Benzinga
View Comments and Join the Discussion!