Does Coca-Cola Have A Vietnam Problem?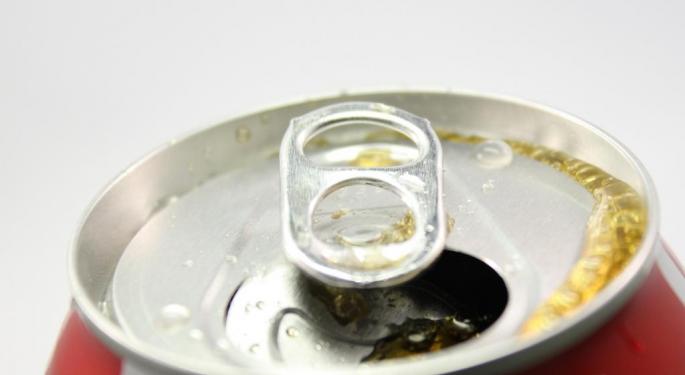 According to a new report by Vietnamese news site Tuoi Tre News, The Coca-Cola Co (NYSE: KO) must comply with local environmental regulations in Vietnam or risk losing its license to operate.
Tuoi Tre cites Huynh Duc Tho, chairman of the People's Committee in Da Nang, Vietnam, who said that the city will consider revoking Coca-Cola Vietnam's license if it fails to adhere to wastewater treatment and other local environmental protection laws.
Complaints
The local government in Da Nang has reportedly been receiving complaints from residents that Coca-Cola Vietnam has been discharging untreated sewage in an unlawful manner. According to the Thanh Nien News, the local government has received "many complains" from residents via hotline and email.
The local government, the environment department and the police will reportedly be monitoring Coca-Cola Vietnam's operations moving forward.
EKOCENTERs
News of the alleged violation of environmental protection laws in Vietnam comes on the heels of Coca-Cola's launch of its first Asian EKOCENTER in Ho Chi Minh City, Vietnam back in January of this year.
At the time of the launch, Coca-Cola Executive Vice President Irial Finan said the EKOCENTER, which brings solar power, safe drinking water, connectivity and a variety of goods and services to the local community, was meant to help support Vietnam's local economies.
"Coca-Cola is investing in these EKOCENTERs as part of our commitment to Vietnam's social and economic development," Finan said.
Bad PR
The latest developments in Da Nang have the potential to undo much of the positive PR that was generated by the launch of the EKOCENTERs.
Coca-Cola's share price has significantly lagged the market this year, falling more than 1.4 percent versus the S&P 500's 7.5 percent gain year-to-date.
View Comments and Join the Discussion!