The Day The NYSE Stopped Working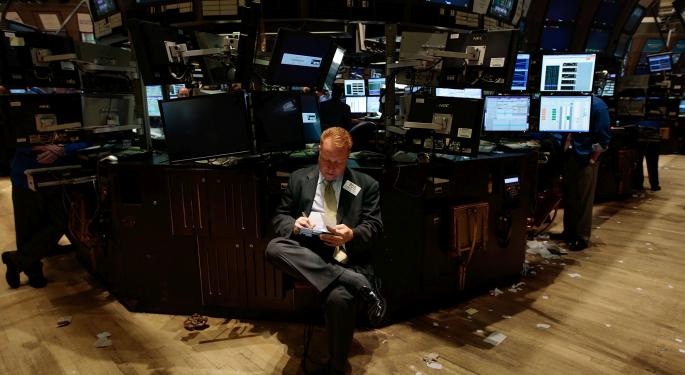 NYSE is the top trending term on Twitter, and it's not for good reason.
The exchange was suspended around mid-day after a technical glitch forced Intercontinental Exchange Inc (NYSE: ICE) to close all trading. That came after United Continental Holdings Inc (NYSE: UAL) briefly halted global flights due to a computer issue.
By 3:10 p.m. ET, the NYSE resumed trading.
Reactions to the event have been mixed.
Airliners, Retailers, Others Respond
An expert with Norse, a cybersecurity analytics company, told Benzinga data appeared to indicate "plumbing problems" related to glitches at United, but that there was nothing nefarious. The White House later corroborated this sentiment, according to multiple reports.
Related Link: United Airlines, NYSE Say They Weren't Hacked; Security Experts Aren't So Sure
Airliners Delta Air Lines, Inc. (NYSE: DAL) and American Airlines Group Inc (NASDAQ: AAL), meanwhile, said they have not had a security breach.
Additionally, retailers Nordstrom, Inc. (NYSE: JWN), Target Corporation (NYSE: TGT), Staples, Inc. (NASDAQ: SPLS), Wal-Mart Stores, Inc. (NYSE: WMT), Saks Fifth and Neiman all confirmed with Benzinga they have also not experienced any security issues.
Payment processors Visa Inc (NYSE: V) and Paychex, Inc. (NASDAQ: PAYX) shared a similar sentiment.
FireEye Inc (NASDAQ: FEYE), whose stock rose after news of the NYSE's halt circulated the newswires, said in an email there is "no evidence across [the company's] network...to suggest that the NYSE and UAL disruptions were cyber attacks."
This type of attack is typically not from small factions, as they usually involve "nation-states," FireEye added.
'Don't Act Out Of Fear'
Perhaps the best reaction to the news? A senior cybersecurity officer with the U.S. Treasury said, "I'm not scared by this...Don't act out of fear. Be vigilant, but don't react."
View Comments and Join the Discussion!
Posted-In: NYSENews Events Top Stories Exclusives Markets Interview Best of Benzinga