Could LoanCore Realty Be A Better REIT?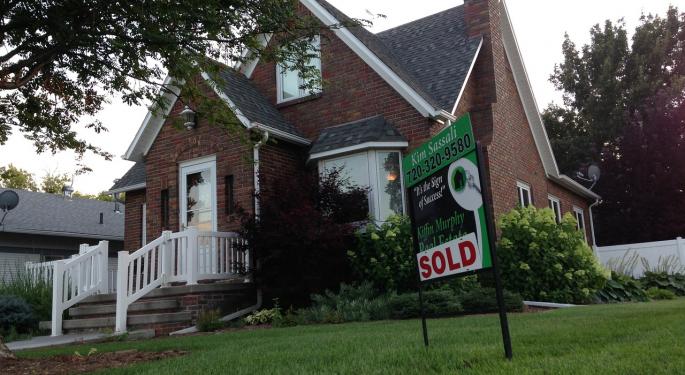 LoanCore Realty Trust (NYSE: LCRT), a new commercial mortgage REIT backed by Jefferies Group and sovereign wealth fund GIC Private Ltd, plans to raise $300 million for its IPO Wednesday.
The company plans to issue 15 million shares at $20 a share. LoanCore will list under the ticker LCRT on the NYSE. At the current target price, LoanCore would have a market value of $505.2 million. LoanCore aims to take advantage of bottled real estate financing demand following the financial crisis.
LoanCore History
LoanCore Realty Trust was formed in 2013 to "originate, invest and manage commercial mortgage loans and other commercial real estate-related assets. The company focuses on acquiring loans that are secured by institutional quality commercial real estate located in in-fill locations that LoanCore expects to hold for the long-term."
The company is managed by an affiliate of LoanCore Capital, which is a leading asset manager focused solely on commercial mortgage loans. LoanCore Capital began in 2008 and YTD has originated or acquired 421 commercial mortgage loans and other commercial real estate related assets with $3.3 billion AUM.
Related Link: Realty Income Announces New And Expanded $2.25 Billion Unsecured Credit Facility
LoanCore's Ambitions And Team
LoanCore Realty's goal is to benefit from its affiliation with LoanCore Capital and its strategic relationships and network of seasoned loan originators. It anticipates these relationships will generate an attractive pipeline of investment opportunities in target markets. Post-IPO, the company will continue to be externally managed by LoanCore Advisors, which also manages joint venture Jefferies LoanCore LLC.
The company is led by an experienced management team starting with its chairman, CEO and president, Mark Finerman, who has 28 years of experience in commercial real estate finance as founder and president of LoanCore and has held top executive positions at RBS Greenwich Capital, Credit Suisse First Boston and SunAmerica, where he has overseen or been responsible for over $70 billion of commercial real estate loan originations and acquisitions. According the S-1, "The team is comprised of over 50 professionals who specialize in debt origination, principal credit, private equity, and capital markets."
Combined with the constrained supply of debt capital, LoanCore believes it is positioned to capitalize on the approaching commercial real estate maturities. According to Trepp, a provider of information and technology to the commercial real estate market, "Approximately $1.7 trillion of commercial real estate debt is scheduled to mature between 2015 and 2019, resulting in approximately $338 billion of average projected annual demand for debt refinancing purposes. Of the $1.7 trillion, approximately $701 billion was financed on traditional bank balance sheets and approximately $411 billion was financed in the CMBS market."
Related Link: Kilroy Realty's Second Quarter 2015 Earnings Conference Call
Looking Ahead
Another company that has taken notice of the demand is private equity firm Blackstone Group LP (NYSE: BX), which is now the largest owner of real estate in private equity. The company's famous buying spree includes General Electric's real estate assets for $23 billion, which was the largest real estate transaction since the financial crisis.
In addition to the IPO, LoanCore is set to raise $15 million from senior management, $40 million from Jefferies Group and $150 million from GIC Private Limited. Jefferies will own 7.3 percent and GIC will own 29.7 percent of outstanding shares post-IPO.
Financials
Interest and related income was down 12.9 percent in Q1 2015 to $6.2 million from $7.7 million in Q1 2014. Interest income for 2014 was $29.5 million.
The company finished at a loss of $(194 thousand) at the end of 2013. It turned profitable throughout 2014, to end with a profit of $7.9 million. Net income in Q1 this year came at $833 thousand compared to $1.76 million a year earlier.
LoanCore has $1 million in cash and total assets worth $505 million and total liabilities of $448 million.
At the end of Q1 2015, LoanCore existing portfolio consisted of nine commercial mortgage loans and four senior participation interests in commercial mortgage loans with an outstanding principle balance of $459.7 million. The property types include office (33.5 percent), retail (31.6 percent), hospitality (17.7 percent), manufactured housing (8.9 percent) and multifamily (8.3 percent). The properties are located in New York, California, Washington, Massachusetts, Maryland and North Carolina.
Pricing Info
LoanCore has good diversification commercial real estate loans located throughout the country and led by management with a proven track record. Some of the REITs that have gone public this year include self-storage REITs Jernigan Capital Inc (NYSE: JCAP) and National Storage Affiliates Trust (NYSE: NSA), government agency (FBI, DEA, etc.)-centered Easterly Government Properties Inc (NYSE: DEA) and commercial loan-focused Sutherland Asset Management Corp (MD) (NYSE: SLD). Renaissance Capital said, "[Of the] 13 mortgage REIT's that have made their debuts in the past five years, only Jernigan Capital is trading above its offer price."
LoanCore estimates net proceeds from its IPO to be $279.5 million. The proceeds from the offering together with its concurrent private offerings are expected to be used in the following manner:
Pay $161.5 million to repurchase all of its outstanding subordinate and shares of common stock held by the DivCore Fund
Pay $302.2 million to fund a portion of the purchase price to acquire the JLC portfolio from JLC
LoanCore will issue 15 million shares at a price of $20 per share. The company will list on the NYSE under the ticker LCRT. The main underwriters on the IPO are Deutsche Bank, JPMorgan and Morgan Stanley.
Image Credit: Public Domain
Posted-In: General Electric GIC Private Ltd Jefferies Jefferies LoanCore LLC LoanCore Advisors LoanCore CapitalIPOs Real Estate
View Comments and Join the Discussion!